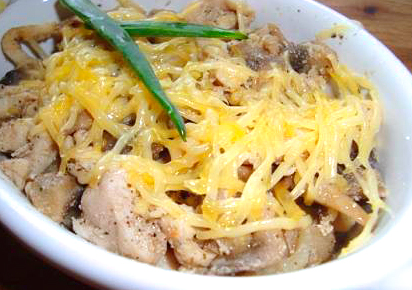 Julien - Gourmet French cuisine, more precisely, hot snack. According to the technology of preparation, Ingredients, its constituent, filled with béchamel sauce or sour cream, Sprinkle with cheese and bake.
Currently zhuleny cooked meat, birds, game, fish, they often include mushrooms. But it is considered a classic julienne Chicken, because the dish originally was called "Kokot", which translated from French means "rooster". For the preparation of special dishes used Kokot - cocottes. Julien at home can be perfectly prepared with Multivarki, This will save time and number of containers used,.
Julienne with chicken and mushrooms in multivarka
To prepare Julienne with chicken and mushrooms in multivarka, nm is required:
Kurnoe file - 0,5 kg, Champignon - 400 g, bow - 1-2 PC., cheese - 150 g, cream - 200 g, pepper, salt - to taste, vegetable oil, (Garlic can be added if desired).
How to Cook Julienne with chicken and mushrooms in multivarka?
1. prepare the mushrooms, if necessary to defrost, fresh - clean, Wash and chop, peel and cut into medium-sized onion. Cheese grate.
2. Chicken cut into medium-sized strips. multivarku set in "Hot" mode 15-20 minutes, pour oil, that it covers the bottom, heat and lay the chicken for roasting. lightly fry, add onion, not forgetting to stir, browned and add the mushrooms, continuing to fry. Fry with the cover open, because the juice, which will give the mushrooms, should partially boil.
3. At the end of "frying" program add sour cream, salt and pepper, stir and sprinkle with grated cheese. Multivarku put in "Baking / Baking" mode 15-20 minutes.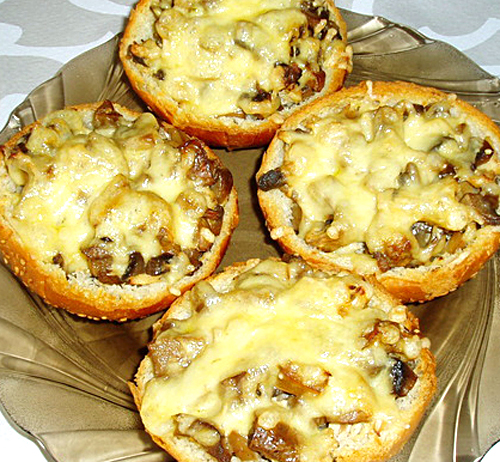 When serving sprinkle with herbs.
Cooking Tips:
Julien and prepared from a pre-boiled chicken.
Ready julienne can be decomposed in portions into small muffin, of which previously removed the crumb, or Tartalettes.
Julien and sometimes used as a filling for pancakes.
How to Cook Julienne with chicken and mushrooms in a recipe videos multivarka: