English is one of the most popular languages ​​in the world. It is studied in many schools and is used in virtually all countries. To effectively learn English, just follow the simple tips on studying.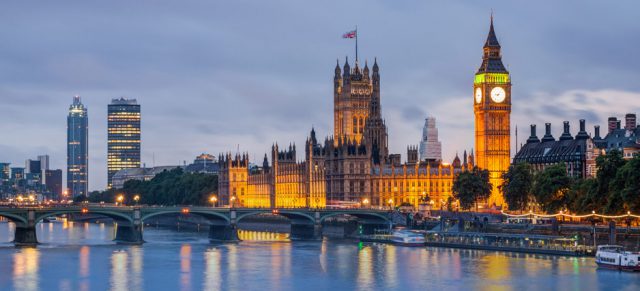 General tips
Initially should set a goal. This will facilitate the way to success and will motivate. It is not only the cause of language learning, but time, for which you need to master it to a certain extent. We need to build a plan with clear time frames, to better organize learning English. Goals may vary. To learn English, you need to perform the following tasks::
learn 100 new words to the end of the week;
learn the rules of the simple temporary structures by the end of the month;
be able to read your favorite book in the original by the end of the year.
You should not put too global goals. They should remind stage, which will help to achieve the desired level of English proficiency. The study should be gradual. You should start with simple and elementary words, expressions and grammar. First, you need to study the present simple - simple currently, which is used every day. For the first is better to choose vocabulary and conversational phrases necessary words. to understand 25% English texts, need 50 basic words.
Important employment rate. Engage in need every day, constantly practice and replenish knowledge. Peretruzhdaetsya not necessary. Enough to give language 30 minutes daily, that the result was noticeable. This effectively, than three o'clock workout per day. You should definitely take a break. So the information will be better assimilated. The habit of everyday activities will help in the subsequent use of English in practice.
If the study of the English language seems to be a dull affair, but I want to learn it, the right decision would be to organize training in the company of good friends. You can do the exercises together, compose and play the dialogues in English, to help each other, if one of the companies have difficulties. Collaborative learning is always more effective. Explanation of grammar and other help to better master the material. If not there will be who among friends, You can enroll.
It is better to choose topics of interest to study. To do this, you can create thematic blocks. One week is worth studying grammar, practice and Vocabulary for nature theme. Interest in the topic will help you better learn new at first.
A useful practice is to examine the whole phrases, rather than individual words. It will quickly learn English. You can see at a glance, both words are in the context of, and are used in practice and a better understanding of. This is useful when traveling. Just open the phrase book and learn a few phrases, to be able to communicate with people and refill.
Do not be limited to a single method. You must use different ways, to different areas of the brain were involved. When vocabulary can invent Association, draw pictures, draw scheme, to register the word in a few lines. This will help to better remember the word and develop memory.
When it comes to exercise, better to concentrate on a few species. So it is possible to diversify the study of the English language and to make lessons more interesting. Memorizing rules and reading texts will not succeed. Use all methods of learning a foreign language. It can be:
Using an app on your phone, tablet, or other devayse;
listening to songs in the target language;
watching films, serials or shows in the original;
reading books or articles in the original;
writing texts;
communicating with a native speaker.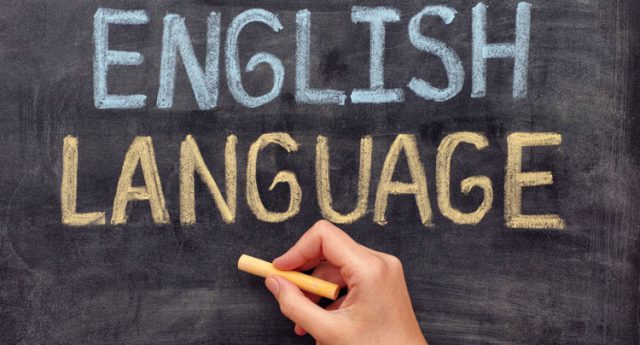 before class
To exercise went as efficiently as possible, We need to do a warm-up preparations. The list includes exercises:
It is necessary to refresh the already acquired vocabulary relating. If the next topic concerns the holidays, you can recall the last Christmas and think about the different traditions, food, entertainment and other attributes.
It should take the time to grammar. If the lesson is planned to study the past tense, best workout would be to come up with a short story about last weekend. This will make it clear, how well the student has a theme and makes it easier to cope with the upcoming material.
Good practice conversational part is singing. You can sing your favorite English song, the text of which is familiar and understandable. This will help lift your mood, relax, tune to engage and activate the creative activity of the brain. In the future it will help skillfully handle the vocabulary.
Practice of writing parts before class is to write a small text. This will help to tune in the desired fashion. Subject can be any, and, which is interesting to the student. This will help you remember the grammar, memorizing vocabulary and activates through physical action.
The last stage of preparation for classes - Elementary. For this fit the description of the photo. It should take a picture, which relates to the topic, and then describe it aloud. This will help to recall the words of the theme and will be an excellent workout colloquially.
Studying with a teacher
How to quickly learn English? Perform the action really, if there is a specific purpose and justification for the haste:
exam for admission to university in Russia or abroad;
English interview;
traveling or moving abroad;
the need for language skills at work.
Quickly learn English alone is extremely difficult. For this purpose, it is recommended With Tutor. The main reasons for the greater efficiency of this process are the:
An experienced teacher will be able to competently build a program of learning English. This will help to better absorb the material. With self-study in the initial stage it is easy to collect dozens of different resources and do not know, what to do with them.
The teacher is fully versed in the material. This makes it possible to not get stuck to a simple question. The teacher will be able to clarify the obscure points.
The teacher will help in monitoring and motivation. The process takes place under professional supervision. He knows, what to do, how to motivate and interest students in language learning.
An important component is the experience of the instructor. He has already prepared the students for the exams or other purposes before, and he knows all the nuances and subtleties in learning English.
Effective option would be to find a teacher, are native speakers. This will let you know more about the nature and culture of the English, understand, as the locals speak English speaking countries. This is especially true for those, who are preparing to move. However, the focus of the teacher should be clear. On this depends the success. In order to economize, you can take online English classes by Skype.
To achieve the best results in learning English with the teacher, you need to follow a few helpful tips:
"His" teacher. Even if you want to learn English quickly, but do not have time to look for a teacher, better to spend a longer period in order to detect and, with whom would be comfortable to engage. This can be severe, demanding teacher or a joker and humorist, create a fun atmosphere for study. In addition to the nature of teaching, important experience. Choosing worth, who has long and successfully teaches English and versed in the required student issue. If you want to take IELTS, it is better to choose teacher, which already gave lessons for this purpose. Choosing the right teacher, People will simplify training. Classes will be easier, and the goal - achieved faster.
In the first lesson should also talk about to study. They may be different, including the simple desire to learn a new language. The purpose of the teacher will understand, what will be the scope of work. If language skills are not needed too quickly, he will be able to choose a calm pace, emphasizing the profound and moderate learning a language. If the goal is to test, should indicate the date, to which you want to prepare.
If the purpose of the activity - preparation for exams, will have to work hard. The optimal frequency of training will 3-5 once a week 1-2 hours each. The time can vary depending on the initial level of employment and. You can reduce the number of sessions and to focus on homework and self-study. Do it at zero is not recommended.
You should definitely pay attention to homework. You need to ask the teacher to give a lot of jobs. This will help you better learn the material, repeat the vocabulary and grammar, consolidate knowledge. In the next lesson without fail give the teacher should check the job. He will reveal errors, that will help you understand, how well internalized material. It costs a lot of time to devote to writing.
If the teacher is not a native speaker, good practice to 2-4 hours per week in order to give occupation, for whom English - native. However, it should be done, if the ownership level above the average. The practice eliminates the temptation to move into the Russian language in the classroom and teach rephrase, I want to say.

self-taught
If you started the study with a teacher language, no one has repealed rules 30 minutes a day. So much time to spend each day, to learn English. It is important to pay attention to self-education. Tips, how to learn English independently, will suit those, who decided not to enlist the help of a teacher:
Initially is to choose the right textbook. Tutorial to create a proper outline, and the "dose". When preparing for IELTS good option would be to use a specialized tool for exam. Should do 1 theme 2-3 the day for best efficiency.
The use of online resources can be a great pastime. The Internet will be able to find quite a lot of different portals to learning any language. You can watch the training videos, listen to the broadcast on the radio, study news on BBC, play learning games, collect puzzles on linguistic topics, to participate in a group online seminars. Actions will help to improve the spoken and written language.
In addition to the real classes and homework, it is important to study English at leisure. It could be a song, reading magazines, vocabulary through flashcards and stuff. You can install the phone app for vocabulary building, which is going to give a portion of new words daily. Particularly relevant application cards. They are most effective. You should try such an application, as easyten, Duolingo or Anki.
You can optionally install the Google Chrome extension, which will allow, reading the entries in English and hovering over the word or expression, to see the translation.
You should pay attention to the application, which allow you to communicate with native speakers. Particularly relevant are those, where there is an exchange of knowledge. You can help the Englishman to learn Russian. He will assist in learning English. A good option is the app Hello Pal.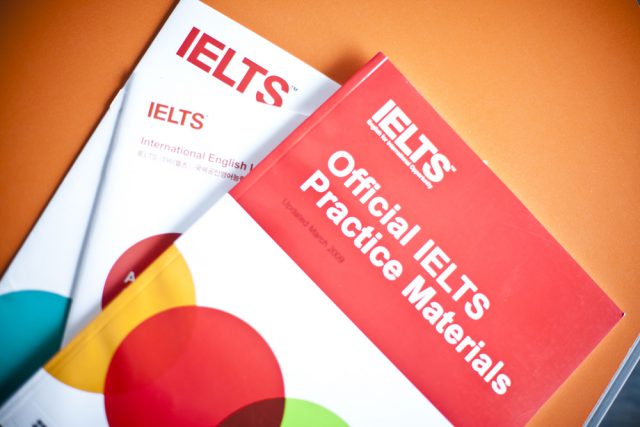 Practice while studying
to understand, how to learn English, you need to pay attention to the practice. The simplest options are:
Changing the language interface on the device to English. This will provide an opportunity to learn new words and expressions and will help to get used to English speaking environment. So it will be easier in the future to receive the information in English.
A good option would be to paste stickers with the names of things in English. The wardrobe, bed, refrigerator, the pan. Often people do not know, as in the target language to identify items in your own home. It will help to repeat the words every day.
Need to translate English songs. You can read the translation online or make it yourself. This will help to understand the meaning, and sing along will be easier and more enjoyable. Practice will help to improve auditory perception.
If you have questions, need to know the answer. This is especially true when practicing with the teacher. The questions may be different, especially with the double meanings of words or phrases. Practice will help to deepen knowledge, to learn about the culture of the language and to improve its application. Unresolved issues may in future arise in a large problem, which will stall the study of the English language.
Should work on pronunciation. Phonetics is an essential part of the language. on, where is the emphasis, and how to correctly pronounce the sounds depends on the meaning of the word. Easy instead of "think"(to think) to say "sink"(to sink). Offer ceases to have meaning. To learn how to put the accent, you can watch videos, to communicate with a native speaker or talk with them. You can engage in at home, training spoken English.
Films, Coach audiomaterialı
To the process of learning English went faster, you need to immerse yourself in the language environment. This can be done in the following ways:
Audio. They will help to develop the perception of speech in the English language. You can start with the assignments in the textbooks, who needs to listen and perform these exercises. It will help to understand the level of understanding of speech. You can use various online resources, which offer audio as well as the appropriate tasks. This is the app LearnEnglish Podcasts by the British Council. You can listen to songs or radio. Be sure to listen to the speech of native speakers, even if the level is low. This will help to get used to the speech. This will help the British BBC and the American CNN. There you can find news, stories and much more.
Videos. You can start with the training videos on grammar, eg, on engvid.com. They will help you better understand grammar topics and vocabulary. In addition to training video, you can watch English YouTube, movies and TV shows without translation. You should start with watching with subtitles. This will help to get used to the speech and to understand what is happening. Then we should totally go to the original voice acting. This will teach you to better understand speech and develop vocabulary skills. You can watch a variety of shows, eg, Conan O'brien, conference on TED.com. The TV series for starters it is better to choose easier, eg, sitcoms like Friends.
Reading. You should start with texts from the textbook. They are matched to the level of knowledge. From the start of works in the original. Reading books help improve writing skills and style, to see the relevance of English grammar in practice, to increase the vocabulary and expressions. If the level is low, you can read books for children. They are written in simple language. So reading them is easy and fun. Then you can look at comics in English, eg, superhero. Pictures will help better to take written and visualize what is happening. You can read articles in magazines or on websites. This can be the trendy Vogue or cognitive National Geographic. When the time comes to move on to the books, it is better to start with those, read in Russian. Should not be taken for heavy style works, eg, Shakespeare. Better to start with books for Teens, gradually passing to more complex pieces.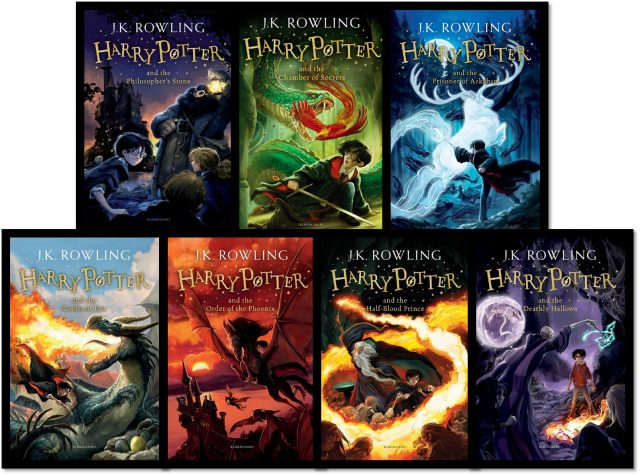 repetition studied
learning, how to learn English, people understand, without practice and repetition is impossible. It is therefore necessary to devote much time to repeat. This will help the material not to fall out of my head, and to gain a firm foothold in the memory. You can repeat the material in the following ways:
To create texts for a specific topic. This will help to reinforce grammar, recently learned the words in the correct context. In the section addressed the theme of nature. Of new vocabulary you can make a story about the protection of nature, disasters and environment. You can find ready-made text, a bit to redo and retell myself. It will develop a memory.
To pay on the day at least 10 moments review. To do the language on a daily, with a minimum of 30 minutes of time English. The repetition should be daily. A good way is to think in English. This will help to get used to the language and improve it. You can translate small texts, eg, advertising.
A return to the past video and audio content. So it will be visible progress. You can watch the film in English, and in a week or two to watch it again. It will help to repeat the learned and to see, how learners have advanced in knowledge of the language and how many remember.
To use the material. It relates to vocabulary and grammar, stable expression of the, the style of speech and writing. You can write and tell lyrics, talking to people on certain topics, watch thematic video, determining the level of knowledge on the basis of, as it is clear. This will help again traveled, to assess their own level and to build a future plan.
Exercises and tests
How to learn English and fix it? The action will be able to perform through the use and repetition of the material. Can help different exercises and tests. They can be lexical, grammar, written, on speech perception or understanding of the text.
Special attention should be paid to tests. They will help to check knowledge and understanding of how, what was misunderstood. Many of them have comments. Worth doing the tests in the tutorial, which is used for classes. You should pay attention to online resources with such tasks. If the goal is the IELTS test, on the British Council website has a section with specialized tests.
In addition to practices, English tests will help you assess the level of knowledge and see the result. There is an important rule – the result of training should be visible almost immediately. Language skills should be accumulated gradually, but each lesson should add them. No need to wait for years, while in my head going present simple.
Therefore, testing is an important moment. They will show, do classes result and where there are gaps, that will help them quickly adjust. If the results of the training unsatisfactory, you should think about changing teacher, methods, give the language time. You should avoid tests with answers. They can just guess. It is better to focus on tests, where you need to write your own.
Conversion exercise – interesting and useful practice. So they often give up on school lessons of foreign language. They benefit, helping to learn how to formulate and Express their thoughts in English. It is better to translate whole sentences or texts in a specific, studied subjects. For training the grammar of the ordinary suggestions. The accuracy of the translation can check the teacher or a friend, various Internet resources, eg, forums. The exercises can be found on the websites in the English language or in some textbooks.
To exercise isn't boring, should alternate different types. This should be done every 20-30 minutes, to prevent brain tired due to the monotony of the job. This will make work more interesting, and knowledge will be better absorbed. You can first do grammar exercises, then the lexical, and then go to conversion. Should definitely take a break, giving the brain a break.
You should definitely train skills. There are four skill, which you need to master for language learning – the letter, reading, listening and speaking. To master English, you need to practice all 4. Usually in the self-study, many people read, write, listen, make a written or combined exercises, but forget about speaking.
Without the ability to use the language in conversation is in learning to move is impossible. The language is nearly useless. Therefore, be sure to include in the program training of this skill. You can find English-speaking friend on the Internet and speak with them through the app, join the conversation club, but if this is not possible – to speak out loud with you. This will help to develop communication skill, to improve pronunciation in English and learn faster to articulate and translate thoughts.
Lexicon
Vocabulary is an essential part of learning any language. To learn English, we need to expand the knowledge of vocabulary. A few tips, how to increase vocabulary:
to teach 5-10 new words a day;
pick up synonyms and antonyms to the words;
learning idioms and phrasal verbs;
to teach the phrase;
crossword puzzles;
to use a visual dictionary or look up a new word in Google images;
use English-English dictionary instead of English-Russian, if you allow the level;
listen to the pronunciation of the words.
However, to learn new words is not always easy. Sometimes they don't come in mind and completely forgotten. To help avoid this, can the following ways:
Need to clarify the pronunciation of a word. In English the rule of "how to spell, and read" is not working. Many words can be difficult. To this end, the dictionaries are transcription. You can dial the desired word in the Google translator, and the system will pronounce it correctly. In different countries, words can be pronounced differently.
It's a good idea to have a personal dictionary. It helps to have words and better remember, by writing them yourself.
It is not necessary in the day to teach 100 new words. It will overload the brain and will not give result. The best option would be 5-10 words.
Should definitely use new words. You can form sentences and texts, try to use in everyday life.
English-speaking environment
learning, how to learn English, people understand, what is important – English-speaking environment. Watching movies and reading books is not enough. The best option would be direct communication with native English speakers. This can be achieved in the following ways:
To find a permanent companion. You can communicate with him via the Internet or use the program "exchange languages", a friend also got the benefits of communication. You can use italki.
Conversation clubs or group courses. They will help you to feel in the right environment, learn to take the initiative, to listen, speak.
In any case, you need to start talking. No need to apologize for your level of English. People will appreciate the efforts and not to criticize for mistakes. To make mistakes is normal. Never fear. Learn from mistakes.
Travels. It is better to plan holidays in English-speaking countries. It may be UK, USA, Canada, Malta, Australia or New Zealand. This will help you learn more about the culture of the language, to get acquainted with various accents. There will not be able to speak another language, that will encourage the use of English.
During the holidays it is better to stop the residents of the city. You can use couchsurfing. This will help to learn better the country, to communicate more with other people.
Language courses. This is one of the best ways to quickly and effectively learn English. You need to take courses in English-speaking countries. You can spend your holiday in Sunny Malta or to scenic Canada. Courses are organised frequently by the British Council.
Learning any language requires time and hard work. To learn English, need daily to do, to practice and be in an English speaking environment. With an integrated approach to learning English will be as fast as possible, effective and interesting.