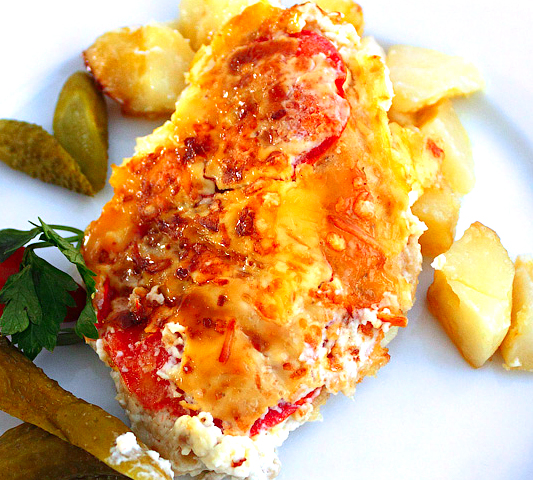 Miraculous dish multivarka obtained from conventional fish rissoles, if they are baked with a delicious sauce of Greek recipes. This unusual note will give a special piquancy meatballs. certainly, for this dish is ideal for a real Greek feta cheese, but simply with cheese durum it turns out not worse. Mayonnaise can be done independently, using for its preparation quality olive oil, which is so appreciated in Greece.
Fish meatballs in Greek in multivarka
To cook fish meatballs in Greek in multivarka, we will need:
0,5 kg of fish fillets (mintai, hek or dr.), breadcrumbs, 2 slices of white bread without crusts, 1 bulb, 1 egg, greenery, 2 tomatoes, 3 garlic cloves, 4 Article. l. mayonnaise, 100 g cheese (hard cheese), vegetable oil (olive), pepper, salt.
How to cook fish meatballs in Greek in multivarka?
1. Fish fillets to defrost, if it is needed, remove all the small bones, skin and grind in a meat grinder with soaked in milk with bread and onions.
2. Adding to the resulting minced finely chopped dill or parsley, egg, salt and pepper to taste and mix well.
3. molding chops, paniruem in bread crumbs and fried in a bowl Multivarki vegetable oil in "Baking" program 8-10 minutes from each side.
4. Prepare sauce: my tomatoes and cut into small cubes, add mayonnaise, grated cheese or cheese, garlic, you can add finely chopped dill or parsley and mix well.
5. In a bowl add up Multivarki fried meat balls and lubricates them on top of the sauce.
6. Bake with the lid closed in the program "Bakery products" 15-20 minutes.
7. Serve with mashed potatoes or rice, decorate with fresh cucumbers and olives.