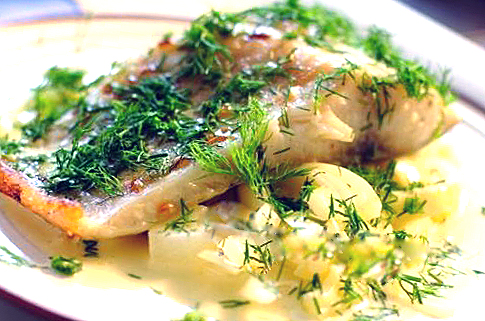 The combination in this dish of yogurt, spice, greens and potatoes rather unexpectedly. Yogurt gives even lean and rather dry fish, such as hake and pollock are very delicate and refined taste. Fish get rich spices, and potatoes juicy and fragrant. Fish in a less caloric kefir, than using cream. Sure, that this dish you will appreciate the.
Fish in kefir in multivarka
To cook the fish in yogurt in multivarka, we will need:
0,5 kg of fish fillets, 3 PC. potato, 1 PC. Luke, 1 Article. yogurt, garlic, Red pepper, basil, black pepper, salt to taste.
How to cook fish in yogurt in multivarka?
1. clean fish, to work on the file and remove the bones, if there is a ready-made fillets, the defrost, If you want to, Rinse, dry and cut into pieces.
2. Pour into a bowl of yogurt, add red and black pepper, salt to taste, grated garlic, finely chopped basil and onion, mix.
3. Pieces of fish to put in a bowl with yogurt, refrigerate 30 minutes, to fish marinated.
4. Potatoes clean and wash, cut not thick slices and place in a bowl Multivarki. Add on top of fish with kefir filling.
5. set mode "Baking" and prepare 30 -40 minutes.
6. When serving sprinkle with herbs.