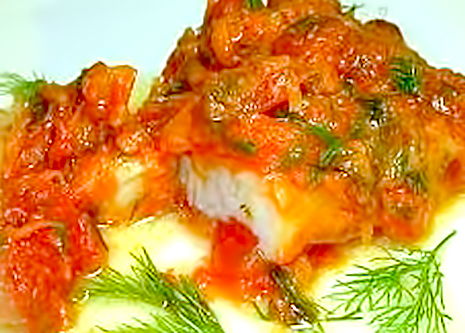 Useful vegetables with beneficial fish - what could be better! Fish marinated perfect for people of brainwork, because it contains a lot of phosphorus. This dish will appreciate those, who seek to lose weight - it is low in calories. A cook multivarka such fish - a pleasure: quickly and easily.
Fish marinated in multivarka
To cook fish marinated in multivarka, we will need:
Fish fillets - 0,5 kg, carrot - 2-3 PC., bow - 2 PC., ketchup or tomato paste - 60 g, apple vinegar 6% – 10 g, salt, spices - to taste, flour for breading - 50 g, vegetable oil for frying, greenery.
How to cook fish marinated in multivarka?
1. Onions and carrots to clean, carrots cut into strips or rub on a grater, onion cut into half rings.
2. Rinse fish fillets, dry, sprinkle with salt and spices and breaded in flour.
3. multivarku set in "Baking" mode 10 minutes, pour oil, wait until it warms up, and fry fish fillets until golden brown, by 5 minutes on each side, then put on a plate.
4. In Multivarki bowl add the butter and fry the onions and carrots in "Baking" mode for 10 minutes, stir, a little salt and pepper, of the vegetables to put a bowl.
5. In a bowl put on a layer of vegetables fried fish and vegetables close the top postponed.
6. Ketchup or tomato paste slightly diluted with water, add vinegar, Stir and pour over the fish and vegetables.
7. multivarku set in the "Quenching" mode 40-60 minutes.
8. Serve with greens and mashed potatoes.
How to cook fish marinated in multivarka recipe videos: