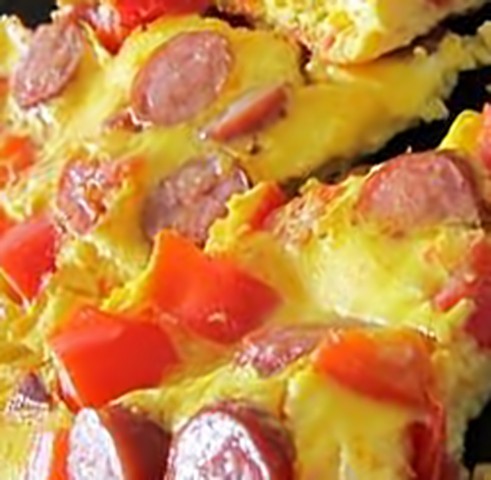 For cooking a delicious omelet for Breakfast in a slow cooker don't need to watch, You do not need to stand over the stove at the same time, losing fleeting morning time. Just download products multivarku and wait until the completion of the work program. Quickly, yummy, conveniently, and if in the omelet add meat, it is also very satisfying.
Scrambled eggs with smoked multivarka
To cook an omelet with smoked multivarka, we will need:
5 PC. eggs, 0,5 Article. milk, smoked sausage (or other meats) – 100 g, a tomato - 1 PC., butter, salt, spice, greens or lettuce leaves.
How to cook an omelet with smoked multivarka?
1. Smoked cut into cubes, if desired, they can be lightly fried in the "Baking". My tomato and diced
2. egg whisk, gradually adding the milk and spices.
3. Multivarki bowl lubricates butter, pour the beaten eggs and laying smoked sausage and tomatoes.
4. Set the mode "Quenching", and prepare an omelet 20-30 minutes.
5. When serving sprinkle with herbs, served with lettuce.
How to cook an omelet with smoked multivarka recipe videos: