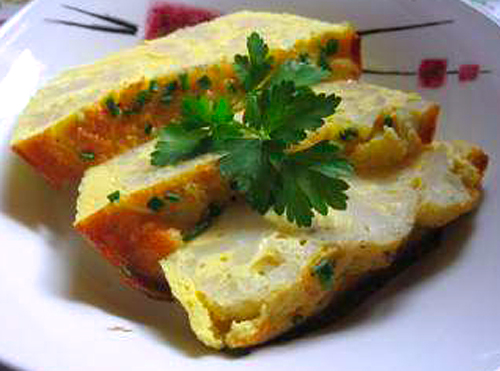 Cauliflower - is a real storehouse of vitamins and minerals, which makes it the leader among all kinds of cabbage. A lot of it askorbinki, B vitamins, potassium, phosphorus and other minerals. And in combination with egg, the dish is enriched with proteins, and serve as an excellent source of energy without the calories. For those, who wants to lose weight, and baby food.
Omelette with cauliflower in multivarka
To make an omelette with cauliflower in multivarka, we will need:
5 eggs, 200 ml milk, 300-500 g cauliflower, salt, pepper, vegetable oil, greenery.
How to cook an omelette with cauliflower in multivarka?
1. Beat eggs lightly with milk, salt, Spice up.
2. Multivarki oiled bowl, the dish is not burnt, put on the bottom of the cauliflower, Pour egg mixture, cauliflower evenly distributing (you can add a few slices of cheese on top).
3. establish "Soup" or "Quenching" mode 40-45 minutes, leave for another heating 10-15 minutes.
4. submit, sprinkle with herbs, with fresh vegetables as a separate dish, or as a side dish to the main course of meat or poultry.
How to cook an omelette with cauliflower in multivarka recipe videos: