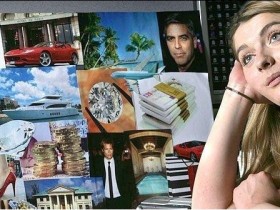 The art of Feng Shui has a multitude of interesting and not the useless exercise, that prove, that human capabilities are very extensive. Feng Shui offers a huge number of receptions, help a person to find self-confidence and achieve the desired success. One of them is the card wishes for Feng Shui, target, preparation of which is aimed at, to give an impetus to man to desire to implement their plans, as well as programming it to absolute success. One of the advantages of this card is the fact, that make it for myself afford to absolutely everyone. Let us consider how this can be done and what is needed.
What you need to consider, before making a map of desires
To map the start of work is very important to make it according to the rules of Feng Shuya:
You must do it during the waxing moon.
Very important, to map embodied a very positive your desires and only positive emotions invested in it, without any negativity in your actions, written on it words or in pictures.
Card should be hung so, to pay attention to it in the morning and evening.
It is not necessary to show his card to all and sundry desires, better yet, if of it known only to you.
Very effective is Mapping according to the scheme, shown in the picture.
How to make a map of desires
In order to make your own map of desires you need to prepare the following six basic things:
Broadsheet, preferably Whatman. And the more your list, the more desire there can be placed. But do not overdo it, since the weigh your card will be required on the wall.
paper glue, and of PVA or the moment.
The most successful of your photos.
Magazines or newspapers, preferably with color pictures.
Scissors
Any means for drawing: paints, pencils and so on. If desired, one can prepare all, that find.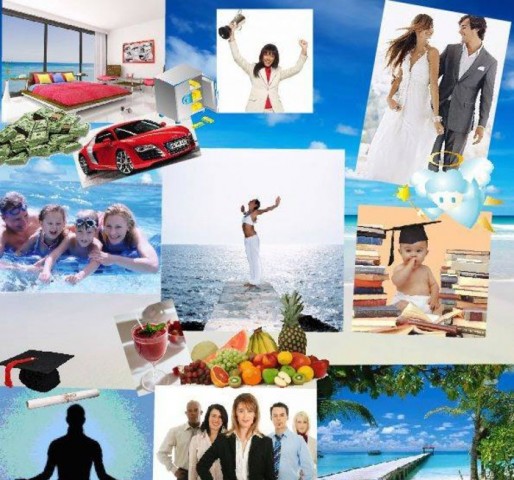 After all materials will be prepared, You can proceed to the process:
The first step in creating a wish card is deciding, exactly what you want to see in it and what it wishes to implement with the help of. To begin, all desires can be written in a separate list. After that work with each individually.
In the next phase it will be necessary to include absolutely all your imagination and start to work through each of the conceived desires. To do this, take the prepared logs and find in them the image, which will be directly or associatively correspond to, that you have in mind and cut them, setting aside in a separate pile. In this way, think over every item of lists that you. As a result of the work done, before you need to find yourself a handful of pictures, the amount of which will correspond to the number of cases or desires conceived.
The next step is at the center, prepared sheet pasted your picture. An important condition for its selection is, that it must necessarily like you.
After that, around this photo allocate space for the registration of each of the desires and in turn attach designed images, the corresponding. Try to do everything nicely, with meaning and soul, investing in its work force of your positive thoughts and desires for the future. In that case, if you feel, that a complete picture of what is missing, you can use paints or pencils, and they do not have enough to finish the element.
After all desires will be decorated, each resulting section, you need to sign, that is, to come up with an appropriate name.
Not unimportant aspect is also the affixing of terms, during which you expect to get the desired result.
Then you can hang your card desires to place, where you are all the time will turn their attention.
Creating a map of desires is very important to believe in something, what are you doing, and keep away with the shadow of a doubt, and then all your wishes will come true.