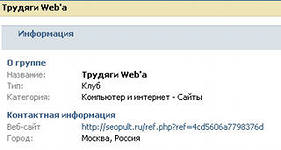 The site "Vkontakte" in various positions, comments, Group constantly exposed links. In this case, you can post links of different types for different web resources. However, not every user knows, as in "Vkontakte" to link.
Highlights executable instruction
The simplest method in this case is to copy a link to the text field. If you insert it in the comment field should be taken into account, the system creates a thumbnail of the page with description, which is accessed via a link. When you insert a link to a note or signature on photos / videos - it can easily be activated.
With regard to the recording of external links, this procedure is slightly different from the internal reference recording. To give a more visual type, it is recommended that the reference to the word or phrase. For example, [http://elhow.ru/|Informative website about everything]. It should be taken into account, that record is separated from the two sides of the square brackets. before the feature, Reference is placed within the brackets, after features - phrase, displayed instead of the link.
May be replaced with text links and even picture. Any image on the network has the following name format: photo-xxxxxx_xxxxxx, where x - is the number of. To get it you will need to click the photo using the setup menu item "copy link to image". Record link through the photos in the following way: [[photo-xxxxxxx_xxxxxxx|45px|http://elhow.ru/]]. 45 - a size.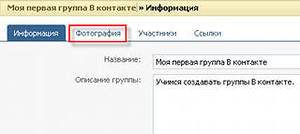 If necessary, create a short link to internal network resources must be considered, that form of writing is as follows:
user profile [[idxxxx|First Name Last Name]];
Group [[clubhhhh|group Name]];
discussion [[topichhhh|Topic Title]];
attachment [[appkhkhkhkh]];
picture [[photo-hhhh_hhhhh]];
the user through the image [[photo-хххх_хххх|idxxxx]];
band across the image [[photo-хххх_хххх|clubhhhh]];
video recording [[video-хххх_хххх]].
Procedure recording anchors
An important point in question, as in "Vkontakte" to create a link is the use of anchors in order to quickly move to the different items of the page. To do this, you need to do the next record: [[#The name on the page header|text links]]. In the text of the anchor is indicated header.
It should be remembered, that the anchor not only works on one page. To install the anchors following form will require an external page: [[Title Page Title # page|text links]].