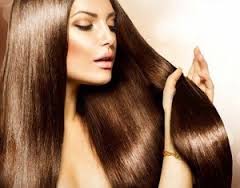 If the hair is lost luster, It becomes brittle and split ends, or worse, We began to fall, it is time to sound the alarm. but before, what to look for ways to, how to strengthen the hair at home, We need to understand, why this happened to them.
The reasons may be different
mechanical. Too frequent use of a hairdryer, wrong selection of combs.
chemical. Misuse of hair coloring, varnish and other styling products.
natural. The influence of the sun, of wind, temperature changes.
If external causes, it is possible to cope with them. Worse, if the causes of the internal: hormonal disturbance, Scalp Disease, stress, improper diet, etc.. In this case, before you treat the hair, it is necessary to improve your health. It may even have to visit the doctor.
But more often, hair weakened by improper care of them.
How to strengthen your hair at home?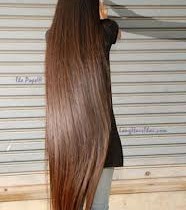 Restoring the health of hair requires a comprehensive approach, which includes three stages.
Daily care. Combing brushing with natural bristles, the same applies to the ridge - only wood and scalp massage.
Hydrating mask of sea buckthorn, burdock and other oils. Good for the scalp onion and garlic juice.
Wash and rinse herbal decoctions. Herbs should correspond to the type of hair. When shampooing alternate shampoo with beaten eggs, if hair is oily. How to wash? Lather it is necessary to hair roots, and the ends of their promoyut foam during rinsing shampoo.
The systematic application of the above actions will restore hair in a month.
How to strengthen the hair folk remedies?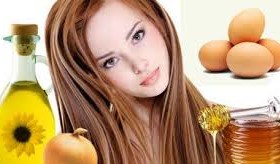 There are many popular recipes, which give the opportunity to learn, how to strengthen the hair at home.
The first requirement, which necessarily must be observed during the treatment of hair, it does not use a hair dryer, hot pliers and means for stacking, otherwise the effect will not be.
Traditional medicine offers a few simple recipes.
masks
Henna colorless. In the cup of boiling water add a mixture of the bag and two tablespoons of oil: burdock, castor and wheat germ. The resulting mass is applied to dry hair, starting from the roots along the entire length. Cover the head package, and then put on a hat. After half an hour rinse with water and wash with shampoo.
Burr oil. The applied oil on the hair, stand under the package and the cap three o'clock. You can also use castor oil.
Blue clay. Apply a mixture of clay with a balm for hair (2:1) for half an hour, cover is not necessary.
Bread. You will need a bread crumb 200 gram, egg and nettle broth. Mix and apply on hair roots. Through 20 minutes rinse.
Rinsing with herbal decoction
Mix sweet flag root, calendula flowers, nettle leaves (for brunettes) or hop cones (for blondes). Infuse in a liter of boiling water, then infusion pokipyatit simmered. Filtered solution rinse hair.
vitamins
Vitamin A or E in ampoules added to mask immediately before applying it on the hair.
When to stop treatment, you will understand the result. Then for the prevention once a week, keep doing what - or a mask, not to think more about, how to strengthen the hair at home.