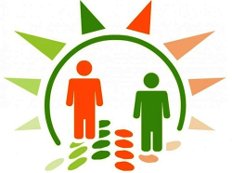 Social networks are gaining its momentum, attracting a "spider's web", more and more users. These resources are not visiting a million people. Social networks are conceived as a resource for human communication. Wherefore, probably, each of these resources, users had to comment on someone else's review, or photograph. It happens, that thinking, know, what any of your comments was not entirely appropriate. What to do in such a situation? Can I fix it, I delete unwanted comments, left in a temper.
Is it possible to delete your comment in another account?
Need to say, what delete own comments on someone else's page, and classmates are not so easy, rather you yourselves will not be able to do with your page. The best way is to appeal to the owner of a page asking you to remove your comment.
A further, think thrice, before you comment on something in the network! Sooner or later you may regret it.
Besides - follow basic precautions, not believe those, who says, that knows, how to remove your comment and ask for the password from your page under the pretext - to help you, perhaps even for the money. It may be common swindlers and, Unfortunately, It is a scam becomes widespread in recent years,. You can offer to buy the program, which can remove comments – do not try to install a similar program on your computer, this method will not work, but the likelihood of damage to the computer program similar - large.
How to delete a comment schoolmates at?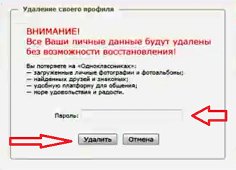 Unlike your comments from other users, comments on your page, you can dispose of as you wish.
rather, you have three ways to dispose of other people's comment on your page - to put it "class", keep the page and remove. We will talk about the latest version of.
Delete a comment on someone else's page, not difficult, you just need to click on the cross to the right of the comment. In the dialog box you are asked to confirm your decision, simply click "Delete" and unwanted comments fly in the basket! If you do change your mind, then click "Cancel" and the comment will remain untouched.
If the status is left unwanted comment, then it should be removed in the discussion. To do this, click on the X in the upper right corner of the comment on a cross, or mark all checkboxes unwanted comments and click "Delete". The same principle applies to delete posts and comments for the photos or videos.
But we must remember, as other users "Classmates" can also remove your comments on your page - you treat it properly, because these pages are the same owners of the right to its Internet territory, as you.
Hozyaystvuya on your page - remember, that the comment is not be able to recover - so before you do it, worth considering.
How to clean your page?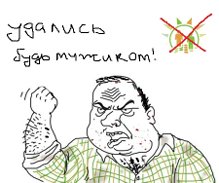 If you rather tired idle comments on your page by malevolent users, then think, It may make sense just to block the user once, than each time to remove his comments? So you will be able to have a "clean" page and then, when you are not on a network. To block a user, place the cursor on the photo and detractors. In the pop-up window select the function of the "black list" and if you are sure, you do not want to read more comments from this user - block it safely, after clicking on the "black list" will pop up a dialog box - click "Delete"
so, on your page, you absolute master, but your comment will not be able to remove your opponent's village.
Now you know how to dispose of the comments on his page in the "Classmates".