Travel often costing a pretty penny, especially if it is outside of the country. However, it is not necessary to spend huge amounts of money, to view the various countries of the world. There are many ways to save on travel.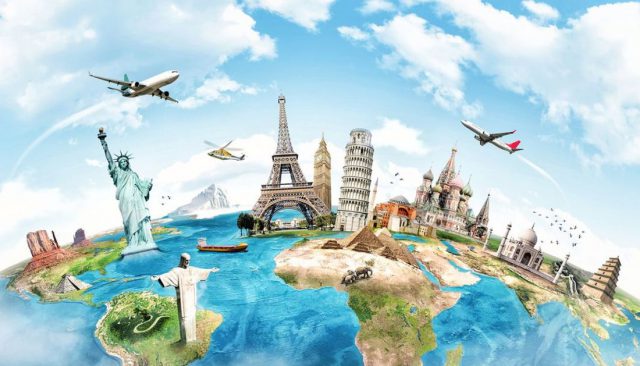 Statistics saving
Service ICE PLC provides statistics on how, in what ways tourists often want to save on the journey:
took food from the Breakfast in the hotel for an upcoming lunch 38,75%;
left the staff in the restaurant, cafe or bar without tipping – 32,20%;
have used the mini bar as a fridge for your own products – 29,40%;
requested a free late check-out, in order to spend more time in the hotel 15,40%;
savings on mobile communications, ordering a taxi or other services via reception at the hotel 13.40%;
came to a nearby hotel for entertainment 11,65%;
for a discounted pass to various places of entertainment embellish the child's age – 11.20%;
the swimming pool at the more prestigious hotels, not living in them 9,05%;
enjoyed complimentary services and airport transfers at other hotels, not staying there – 7,65%;
lied about, they have a birthday or anniversary, and about the honeymoon, no extra cost to upgrade to a higher category hotel 5,55%;
left the bill in bars and restaurants unpaid, and left 1,35%.
Ways to save on journey doubtful. If you take food from the Breakfast or to visit another hotel for entertainment or services is not shameful, it is not to pay the bill at the bar or tear about something, what theoretically can check, not the best idea for saving on travel.
To save on transportation during the journey
As the transport during the journey via airplane. This is a quick and reliable method of transportation. However, ticket prices can be very biting, especially in high season. There are a few tips, how to save on travel and transport.
You need to perform early booking. This allows you to save money on travel a large amount. If you buy a ticket for 3 or 6 months, people will pay less. Budget companies offer cheap tickets. The organization called low-cost airlines. The most popular are Ryanair and WizzAir, offering the lowest prices on the aviation market.
Service and comfort will be very low. Loukostery save on service, make more rows in the cabin, that leads to a lack of legroom. If the growth of passenger more 180 cm, and fly long, this will cause serious inconvenience. Comfortable logoteam with a good package on Board is Norwegian Air. The company offers low prices for flights. Service on Board is not so suffering. For comfort you'll have to pay.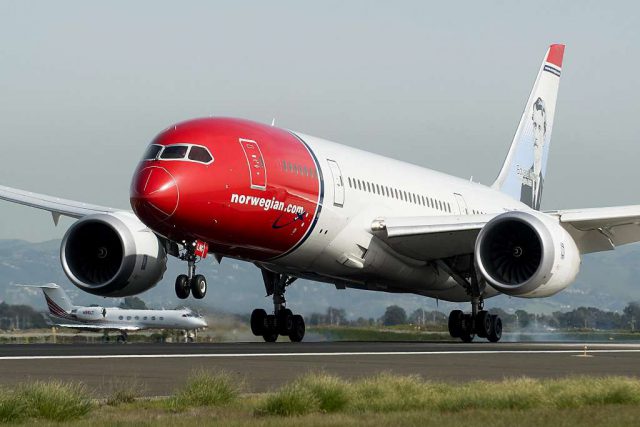 Good save on the trip, taking the flights with the most number of stops or night. for example, taking flight with two transfers or one, but at night, you can save considerably even flying on non-budget airlines. Also cheaper are night flights.
If prices even on flights with two connections is too expensive, you can get directions on their own. Options such flights quite a lot and they can be very diverse. Can, guided by the availability of tickets at the lowest price, pave an interesting path. All depends on the willingness to visit different cities. for example, flying out of Cyprus, you can continue your route through Greece, Poland, Germany, Lithuania and other countries, stopping there. This may increase the cost of travel, but increase will increase the number of visible places.
If tickets are purchased separately, care must be taken, to transplant had enough time. Otherwise you can not make it on the flight. To avoid this from happening, transplant should be at least 2 hours. For greater savings, some parts of the route you can drive other vehicles, eg, by train, bus or even hitchhiking.
To buy the profitable ticket and to save money on travel, you need to pay attention to dates. On Tuesday, Wednesday and Saturday tickets are cheaper, so the day of departure you need to think in advance. Some airlines are making a booking on certain days and at certain times of the day cheaper. Most often it is the morning of the day.
To search for tickets it is best to use metapoiskoviki, eg, aviasales skyscanner or. You can often find cheaper options, than on the official websites of companies. Moreover, they offer a newsletter service, the service will notify the decrease or increase in average prices for selected route.
Good savings on the trip will be the miles from different airlines and use them as payment for a flight, accommodation or other services. The bonus program is, in most airlines. They are used Aeroflot, Lufthansa, SAS etc.
To save on the journey, in advance to consider options airport transfer. Some airlines offer Shuttle service to the city when the ticket is purchased, often cheaper, than on arrival to buy a ticket for transport or call a taxi. If the choice fell on a taxi, certainly worth a chat with other passengers at the airport.You may be able to join with them and save 50% or even more of the fare. Upon arrival at the terminal to take a taxi need not in the arrivals area, and in the relegation zone. Caught the taxi driver, that just brought departing passengers, the variant, he won't have time to wind a different price and the cost of travel to the desired places in the city will be much lower.
If the flights were too expensive, there is a possibility to take the bus, by train or other land or water transport. In Asian countries, trains are very cheap. In the UK bus and plane cheaper. You need to choose them, to save on the journey. To buy tickets and plan your route comfortably on the website 12goasia for Asian countries or for Europe, goeuro.
For low-cost travel to European countries, eg, in the Baltic States, you can use the buses of Lux Express services, Busfor or Ecoline. This will allow you to save on a trip to Tallinn, Riga and other nearby cities. However, the trip will be much longer.
To buy a ticket for a bus or train is better in advance via the Internet. This will allow you to save on travel and spend less time. On the day of departure at the checkout may not be the right ticket.
If you want to save on the journey, you can visit the website blablacar.com. It allows you to find the, who can drop off a passenger by car, thus dividing the price of gasoline. The website will help to find the driver with the same destination. Alternative the city could be on his route. Another way is hitchhiking, but it is less secure.
Better to travel light. To take you need to a minimum. The ticket is only included hand Luggage, and the Supplement from low-cost airlines can be substantial. It's one of their ways to make money. There is no need to take a big suitcase, if there is no purpose to buy something, exceeding 100 ml 1 liter in total.
Cheaper travel, when you plan your trip independently. From various tour operators are good suggestions, but for cheap travel it is better to do it yourself. for example, themselves to apply for a visa. It is sufficient to contact the Consulate or view the information on their website on the Internet. Moreover, need to arrange travel insurance, even if it is not included in the list of mandatory documents for a visa. This will help to save on the journey, if you have to go to a foreign country for medical care.
An important criterion is the season. Summer prices above. This time, when everything is flying on holiday. In the fall, winter and spring prices are down. The exceptions are holidays – Christmas, New year and Easter. They also considered a time. Prices go up on everything, including accommodation and tickets.
It is better to go in autumn or spring. In the summer months, the street can be about +35 degrees. This is not the best time for sightseeing and walks. In the autumn the temperature and the amount of tourists decrease, can explore the attractions of interest and to save on the journey. If you want to visit Christmas markets, not have to go to the middle. Many countries organize events long before the holiday.
To save money on housing
To save money on housing during the journey in different ways. Experts recommend the use of the sites or booking instead. Resources will enable you to book or compare housing on certain dates in the selected city. They often offer discounts, the opportunity to cancel the booking and so on. Resources take a Commission from the hotel owner, so it's best to write him a mail, putting the price on the booking and ask, how much will it cost accommodation without intermediary.
Couples have a separate life hack. To save on journey, or to get a better room with nice bonuses, saying, the husband and wife went for honeymoon. To do this is to write a letter before you arrive, even if the information about, so how can I check it often, no one will. In hotels, which are designed for business people, on weekends you can stay with a discount, as the numbers stand. This will save on the journey, people, traveling on weekends.
If the path is in Asian countries, it is best to book the property 1-2 day, and then go in search of more favorable places of residence. It is worth doing, since not all hostels and other cheaper options provide information to metapoiskoviki and booking sites.
In addition to the big hotels, you can stay in the Guesthouse, apartments or hostels. It will be much cheaper, and the service is no worse than. Besides, you can use couchsurfing. It will allow to live in the apartment or house of a local resident. It often happens that the allocated room could be even better, than a hotel room. This method is good for meetings with local and joint dinner. They always tell a good non-tourist places, where you can enjoy the best and inexpensive dishes of national cuisine. Besides, they can share events in their city, prompt where and when to go and what to see. This may significantly help to learn about the lives of other people, and to speak a foreign language absolutely free.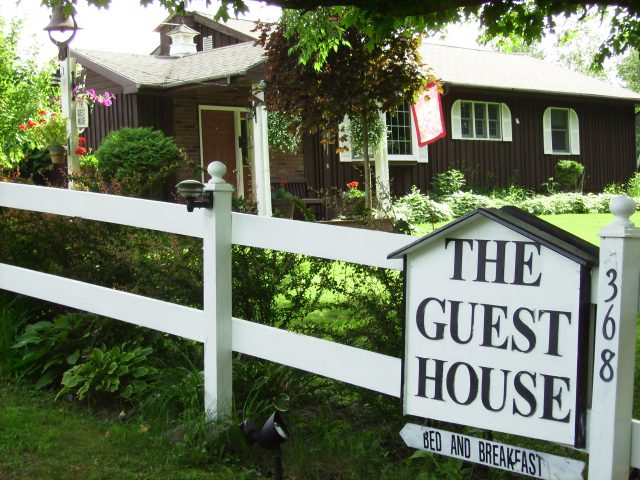 You should pay attention to a similar service called airbnb. It is particularly relevant for those, who travels for long periods in Europe or North America. On this website you can rent an apartment at prices below, than in hotels and other places. It will also allow you to meet local people and learn a lot about the city life.
You should not ignore the options outside the city center or even closer to the line, that can significantly help how to save money on trip to Europe, and North America. On the map, a hotel or a Guesthouse can be quite far from, I want to visit, but in fact you can walk to the centre for a short period of time or quickly reached by public transport.
Many hotels, located outside the city center, provide guests with Shuttle bus absolutely free. Several times a day from the hotel to the attractions is a special private minibus. On this service you should know at the reception. Besides, located in such places will be much cheaper. for example, four-star hotel somewhere on the outskirts with free buses will cost the same, how many a modest hotel in the city centre with views of some landmark.
Sometimes you can not stay in a hotel. This can help night transport, such as:
Thus it is possible, how to save money during the journey to housing, so without wasting the days on the road. In some Asian countries Slippers – buses with padded shelves to sleep, as in trains. To Helsinki from Tallinn for a couple of hours to reach by ferry, including night. Buses, trains and ferries often have free Wi-Fi and other amenities.
How to save on travel in Russia? This can help turbazar. This is quite an unusual project, focused on the stay in Russia and Crimea. The uniqueness lies in the auction, through which sells a variety of tours and trips in Russian sanatoriums, spas and other places. The starting price of any such lot is 1 the ruble. Of course, at that price buy will fail, but to save more than half the amount – very.
How to pay less for food?
The cost of food are an integral part of the journey. ways, how to save on food during the journey, enough:
You need to avoid tourist places. Restaurants and cafes there is often inflate prices, and the food quality is not so good. To find the worthwhile place, we need to move away from the attractions and go to some quiet area, where to eat local. The main rule – the more people in the school, the better it is. You can ask about good restaurants the locals, they will have some ideas.
To choose local or seasonal dishes. for example, if the rest takes place on the coast, much cheaper to get fish and seafood, than from the same beef. Besides, very popular and cheap way is a street food. This will allow how to save money during the journey, and to get acquainted with the culture of the country. However, you need to be very careful with such food, not to get sick.
It is also worth to choose the place of residence, where the included Breakfast. This will allow you to save money on lunch too, so how can you on the same tour to take a bite. If the choice fell on the apartment, there it is possible to cook, that will be cheaper Breakfast, Lunches and dinners at the hotel. You should visit the supermarkets or local markets, who would not cheat on tourists. Moreover, the big stores usually have their own cooking and food courts, where you can tasty and inexpensive meal. Besides, after 8 in the evening they usually sell food at a great discount, to get rid of unsold goods.
Do not eat at the airport. If you plan to change, the best food to take with you in advance. The prices are high, and the quality of food in the more affordable areas are often higher. However, good options when traveling in the UK are so-called meal deal. They usually have at airports or supermarkets. This proposal allows for 3-4 pound to buy a sandwich, SAB, pasta and so on, drink and snack(chips, fruit and other) set regardless of, how much each product costs individually. As a full lunch will not go, but for a snack at the time.
In some cafes and restaurants have set Lunches or Lunches at a very good price. Discounts are offered in the area 30-50% included in the offer meals at certain hours. Most often this is lunch time. Such discounts are very common in Europe. You can find business Lunches in restaurants and hotels, that is very convenient for tourists. In the evening these same dishes will cost much more expensive.
For, to save, you need to eat in the company. There are special services, eg, EatWith, which allow you to organize lunch with the locals. They create their own mini-café at home. This is a good way tasty and inexpensive to eat, but at the same time to chat with new people.
You always need to bring water. In Europe you can safely get it from the tap or in the free fountains in the city. Such, eg, there are around Rome. They are marked on the maps. Water in the shops is very expensive, especially in tourist areas, therefore, it is not worth it to spend money.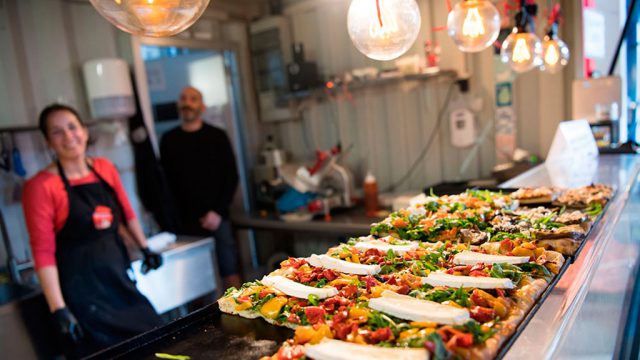 Save on excursions
To save on travel and tours and inspections of local attractions, you can use the following coupon offers:
Identity cards ISIC, ITIC or IYTC. The first is designed for students, the second – for educators, third – for all, younger 30 years old. IDs international, it is possible to use different kinds of discounts in different countries of the world. It is especially popular in Europe and North America.
Groupon. This kind of coupons, offering discounts or free activities. Widely distributed in European countries, North America and major Asian cities. You can find great coupons for going out to restaurants or cafes, spas, Amusement parks, theme parks, for extreme tours, booking hotels or hostels, various events like concerts and so on.
Card tourist CityPass. This card will allow you to save on entertainment, trips to bars and restaurants, transport, and also at entrances to the museums. The availability of such maps for a specific city, you can find out on the city's website or ask at the hotel. Somewhere in this pass can be obtained for free at the hotel, you have to pay for it. Cards give discounts 10-50% popular stores, for entertainment, attractions and dining locations. for example, with this map in London you can visit more 60 sites absolutely free. In some cities there are different varieties of these cards.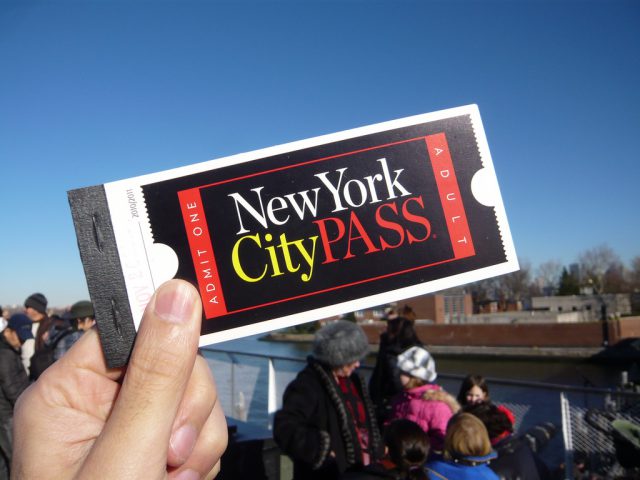 In addition to discount cards, you need to consider several factors. Entrance tickets to the entertainment and national parks, on the observation deck and other attractions during the weekend are often more expensive and the flow of tourists in these days is much more. Therefore it is better to go places on weekdays in the afternoon, when people are less likely. In some cities on certain days you can go to the Museum or other popular tourist location for free. It practices the Louvre in Paris.
Some cities offer free guided tours. You can get on the food tour, where will tell about national cuisine and feed. There are the usual city tours, where show and tell about the sights. If the person is in the city's transit, some companies offer a free tour at this time, that can save on the journey.
Before, how to go to the Museum, theatre or any other institution, it's a good idea to go to their website. There you can buy cheaper tickets don't wait in line in the sun. People will read, what discounts for different groups of individuals provides the institution. Better to say audioguide on the phone. In the Museum it will cost 5-10 euro, but it is difficult to navigate through the Museum.
To save on the journey, should you perform a download card to phone. This will help you better navigate the city in search of attractions and museums. It could be Google Maps, which can be used in offline mode. If you really want to walk around with a paper map, you can get it for free in the hotel or travel Agency. Moreover, you can ask some locals or the hotel reception to pave the way on the map and indicate, where there are interesting sights.
How to pay less for services, and shopping on site
Calling home from another country comes at a price. However, there are ways to save on travel, if you use one of the following methods:
Purchase local maps. This will allow you to call, write messages and use the Internet. In Europe, and in Asia it is much cheaper, than using roaming services. If you need Internet in Europe, the cheapest method is a "vodafone internet smart passport". for 3 euros per night a tourist will always be in touch.
For, to call for free, it is best to use Skype. It will allow you to communicate at no additional charge, as well as writing posts for an adequate price. It can be tied to phone number, so calls appear as normal.
For calls to Russia it is best to use the services of Sipnet. The cost will be lower, than Skype, also no connection fee. From anywhere you can call to landlines in Moscow and St. Petersburg at low rates.
If the choice fell on the booking machine, this is best done through special sites, eg, Epronto.ru. The earlier you book the car make, the more you are able to save on the journey. The price may depend on the duration of the lease term. The longer, the lower the cost. Another important point – Parking. Often they are paid, but not to spend money on it, if you put the car at the supermarket.
The cost of rent a motorbike in Asia depends on the duration of the rental period. Those, who rents or rental, there are daily and monthly rates. Take the bike for two weeks can cost as much, how much and monthly rental. To save on the journey, sometimes cheaper to rent a bike 2 weeks and return it in advance, if he needed a smaller number of days. The tariff for half a month cheaper, what if you had to pay for each day separately, eg, 7-8 days. The scheme works with boats, bicycles and other vehicles.
the, who likes shopping and wants to save on travel, enjoy the season of sales. This time of travel are more expensive, however, you can save money on shopping. You can find good stuff at a much better price, than in Russia. In Europe, eg, in Italy, built village, with outlets, where you can find branded items at a low price. In Hong Kong and Singapore, as well as other Asian countries such clothes will be cheaper even without sales. Similarly, the electrical engineering. It is beneficial to buy Apple products or Samsung in the US or Hong Kong.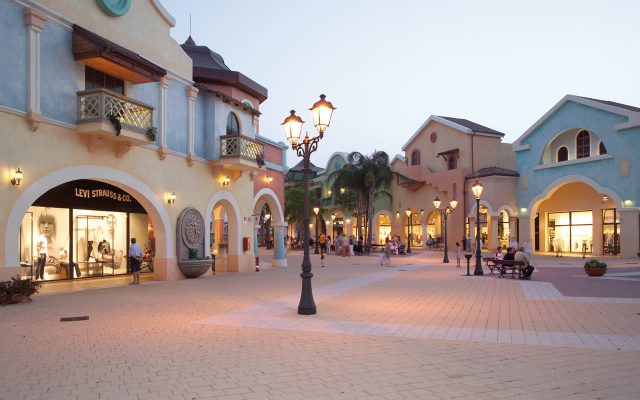 When making large purchases, definitely need to learn. whether the acts program in the country Tax Free. If yes, that can be good to save on travel and shopping. The program exists in:

To save on the journey, Souvenirs at popular tourist places, airport or train stations is better not to buy. There they are much more expensive, than their real price. If you want to buy a souvenir, you can find it at a major supermarket, while saving approximately 2 fold. Cheap and unique Souvenirs to look for in antique shops, but that very few people realize. The cost there is below, and the Souvenirs are much more refined and imbued with the spirit of.
When making a trip to Europe or the United States, it is better to buy euros or dollars in Russia prior to departure. If the path is in Asian countries, to buy local currency better not. On double exchange, you can lose much more, than paying the Commission for the cash withdrawal from credit card. In some banks the service is valid., with the help of which you can withdraw money without a fee anywhere in the world. Using a map, you can get cashback. Part of the sum eventually come back. This can also be used for saving money.
If you want to buy a tour to some distant places, eg, on the plantation, in the mountains, to see the waterfalls and so on, it is best to consult the local operators. This will help to save approximately two times. It is much cheaper to learn from local skills. It will cost much less, than if you learn it at home. The instructor often will be more professional.
To save on the journey, definitely need to bring a first aid kit. Drugs at the pharmacy are very different in different countries. and without a good knowledge of the language to buy something and overpay. Moreover, many drugs are given by prescription only, so there is a risk does remain without the necessary medicines. In a first aid kit for the trip you need to take painkillers, pills abdominal pain(eg, Linex or activated carbon), if suddenly the food was not to the liking of the stomach, as well as other necessary medications.
To save on public transport
To save on the journey, it is best to walk the city on foot. However, if this is not possible, bad weather or the city is too large, the best solution would be public transport. In many cities there is a system of travel. In some cities, even with a small term of stay is more profitable to issue weekly pass, rather than constantly buy a new ticket.
In Germany, public transport are group rates 2-5 people or more. If tourists are travelling in a group, cheaper to buy 1 ticket. In some countries, you can get a credit card, eg, Oyster Card in London, to put money on it and ride transport within the city as many. The money will be deducted for that particular trip. In the end, the purchase card will be much cheaper than single tickets.
To save on the journey, you must purchase tickets at the original sites. So they may be cheaper. This rule applies to tickets. Moreover, if organized tour, then you can reach it by bus or any other vehicle, than to pay for the shipment.
To save on the journey, it is sufficient to choose budget airlines, to make a choice in favor of couchsurfing or hostels, to eat there, where the local, and also to know in advance about free places in the cities and transport system. On some things, eg, the food is much better not to save for security purposes.