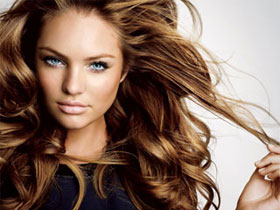 Long-haired beauty has always had, and will have a huge advantage over all other girls, Since it is possible to put a beautiful hair her beautiful tresses have always abound. Although, of course, do it a little harder, than short hair, and the time it may take much more. Yet if handled adroitly, with the necessary tools for this, the result is always worth the forces.
Styling long hair with bangs
Currently, hairstyles with bangs have become quite fashionable, therefore giving emphasis on this particular detail, you can look not only beautiful, but stylish.
To styling long hair with bangs good lay and longer pleasing to the eye in addition to the basic tools you need to stock and special means, designed specifically for bangs. This can be a special sweet, wax, smoothing serum or spray. options on, how to put a lot of bang: you can tweak it out tips, or straighten and flatten it, and secure with beautiful little zakolochek.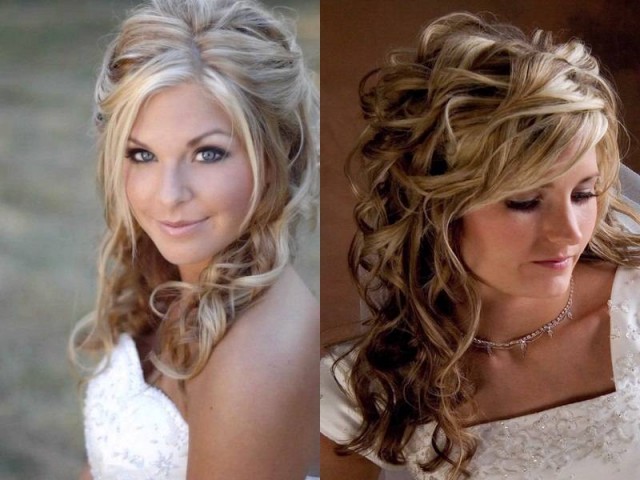 In order to, eg, create the image of a romantic and tender girl, hair bangs scroll to curl. To do this, first straighten bangs, so that it becomes smooth, and not a single hair without distracting from it, and after using special forceps for laying or pressing her form into a beautiful curl, putting to one side.
In order to make a fashionable hairstyle matched laying on the long hair do not in any case should not be applied to bang too many funds, intended for fixing it, since all the created image should look natural.
Volume styling long hair
Very elegant and sexy looks volume styling long hair.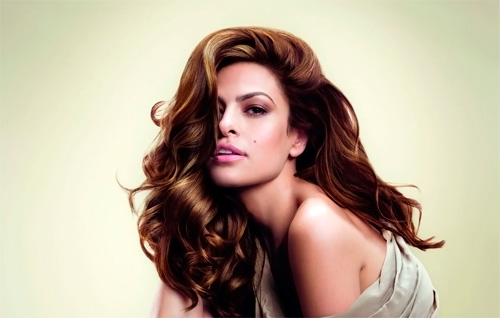 There are many ways, helps to give volume long hair. Consider a couple of them:
The easiest and fastest way. In this case, the stacking is done with a hair dryer and mousse, which is evenly applied to the wet clean hair. In order to get a good amount of hair-drying is necessary to start from the back, evenly prosushivaya each individual strand, beginning with its roots. To direct a jet of air from below is necessary, a lock of. Hair dried step by step how to ryadochkami uplighting. Ends such blow-dry long hair correcting it by hand and applying a small amount of varnish.
Volume styling curls on long hair. For this hairstyle except the hair dryer is necessary to have at hand a comb-brushing, spray, styling mousse and clamps. In the first stage are applied to wet hair made funds: first spray, then mousse. After which the hair is dried to a slightly moist condition. The next step is separated from the hair strand and is screwed onto the comb and the hair has dried, in this way, then the strand is removed with brushing and accurately in the same direction twisted by hand and secured with a clip-clip. In this way, selected all of the hair on the head. The final step in laying a neat unwinding of the cooled curls and fixing them with a varnish.
Evening styling long hair
Any woman having long hair is quite important to know, at least a couple of ways, helping to make their own and it is desirable to rapidly evening hairstyle. One such option is the next instruction is a fast evening styling long hair with photos:
Before the hair styling must be dry with a hair dryer and a round hairbrush, toothbrush, giving them at the same time a small amount of. Then one strand is separated, and since the end of the inside is screwed onto special tongs and formed a curl. Then carefully remove the forceps, and curl fixed pin. Likewise twisted and fastened all the rest of the hair, separated on curls.
In the secured form of locks should be held around 10-15 minutes, until that moment, the hair is not cool. Then unwind the curls and using hands or comb her hair formed in the hair.
Can, eg, top hair a little to smooth, leaving hair only on the sides and rear.
At the end of the finished styling hair for greater durability fixed varnish.
At home with the help of forceps for stacking can be done this evening hairstyle Hollywood in quite a short period of time. tell, how to make a styling long hair is the next video:
So, you had to make sure, make a beautiful everyday and even evening laying yourself at home is quite simple and easy, for this it is necessary only to learn a few simple tricks, then laying long hair will cease to be a problem for you, and you can always look stunning.