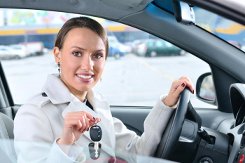 At the end of a driving school for each student becomes relevant question is how to pass the exam in the traffic police on the first try. but alas, no specific mechanism and each requires its own approach of Examiners. Everything is impossible to remember, but you can try to increase their capabilities in the exam on the first try. Everybody knows, that the exams to obtain rights can be taken in two ways: independently, relying only on their own knowledge and by specific fees Examiners, in order to save the nerves.
Independently take the exam in the traffic police on the first try?
way of 1
Consider the case of how to pass the exam in the SAI from the first time on their own. It means, that will have to sweat. Starting from a mere theoretical material cramming, DC testing, parsing of question papers finishing practical training for driving school car.
All this looks complicated at first glance. You first need to thoroughly examine the rules of the road. At the same time testing yourself after studying each new material. Do not be afraid of a large number of test questions, they simply repeated. Having studied theory, we should not forget about the practice. Practical exercises on real roads will help to consolidate the theoretical knowledge. Ask someone from home to act as an examiner- it will help you objectively evaluate their capabilities. If you know of a good theory, but are unsure of the driving skills, then make an additional driving lessons. it's desirable, that you trust your instructor.
Do not be nervous at the exam. You need to tune in to a good result, gain confidence and skills, acquired by you in the classroom emerge by themselves.
way of 2
The second embodiment of how to pass the exam in the SAI from the first support means monetary. Everything happens pretty simple: Examiner reports exam fee, instructors convey information to pupils and students continue to choose to pay or not to do. This solution can help to quickly resolve the situation, but this way you will create for yourself and others a risky situation on the roads in the future. Using this option, should carefully consider, what consequences it can lead.
A simple solution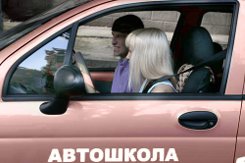 Anyway, we must not forget, knowing that the rules, distinguishing signs, possessing the right skills on the road driving and observing the standards of behavior you will protect yourself and, and other road users. In no case can not be thinking, that payment for exams - this is the best and simplest solution. Remember, that the road does not regret violators. You can take themselves and their passengers under the threat of death, in the case of improper driving and lack of knowledge of the rules.
therefore, before you buy the right, decide for yourself, exactly what you want from the training in driving schools.