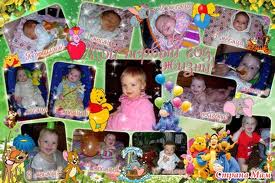 It is impossible to make a collage, without knowing, what it is. This is a picture, which consists of fragments of images, defining story. They must have the meaning set, namely, express thoughts, idea. Collage made of photos, clippings from newspapers and magazines, images depicting animated characters, and other auxiliary materials. In fact, to make such a composition, it is not necessary to have an art education, presence of sufficient taste, picking up an image, and know exactly, What do you want.
How to make a collage of photos?
Think over the theme picture and define the purpose of the future composition.
Mark sheet of paper, scissors, glue plain and photos, which should be a lot, that there was plenty to choose from.
It is necessary to solve, which pictures you want. To do this, define, What would you like: simply restore the commemorative events or, can, it will be a - or invented story.
In the first case, if it is a festive date, select all photos, related. You can add cards. Under the pictures manually write inscriptions.
In the second case, open invented story, cutting out the bits you want from photos, and paste them, accompanying phrases or drawings.
Adhere to three basic rules of matching photos, and you will reach the desired:
the photo, you want to put in the center of the collage should be clearly reflects the essence of the chosen topic. For example, if the wedding collage, at the center should be a photo of a young couple;
by using different fragments of, observe punctuality, not to get porridge;
fragments, photo place so. To all the heroes looked at the center of the collage.
How to make a collage of desires?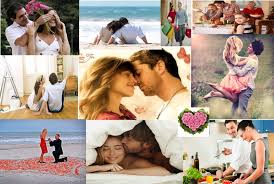 Collage desires - it's your dream.
Please rate all aspects of their lives: health, career, family, wealth, etc.. you decide, what you want to achieve in each case.
Take the drawing paper and divide it into segments according to the number of your desires. Select pictures from magazines, which will ultimately express your dreams. To make a collage, Also use your photos, where you are happy. The composition should express positive. Each image sign, Provide the timing of execution of desires.
Then work with his painting. for example, if any - any wish come true, replace it with another with the picture.
Let your collage will be always in sight, but not on display for others. In fact, wishes come true, especially if you really want it and are doing all, that depends on you to translate dreams into reality.
How to make a collage in Photoshop?
Today, many of the photos stored on a flash drive. If you belong to this category of people, then you can make a collage in Photoshop.
Open Photoshop and upload pictures, you will need.
Reduce the size of each photo.
Make the background, Download Image for him, that fits.
Now drag the mouse on the background images in the correct order.
Cut unnecessary parts.
save collage.
In Photoshop images can be superimposed layers, It is very original.
Basically, nothing complicated, but, conversely, very interesting and exciting experience. the main thing, before, how to make a collage, the intended target and turn on your imagination and fantasy, and then create unique masterpieces. By the way, it can be a wonderful gift for loved ones. They will appreciate your efforts.