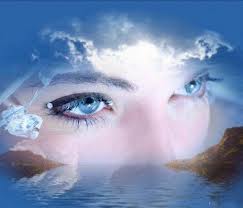 Never mind, for some reason, many people want to understand, how to draw in Photoshop, simple interest or to work. the main thing, this modern. You have already emerged from the childhood, when painted on pieces of paper with crayons. Photoshop - a steeper.
How to learn to draw in Photoshop?
Of course, who is a professional drawing, that is easy to learn the process. If there is no artistic talent, but you can create simple drawings on paper, learn to create in Photoshop will be harder, but with a positive result.
so, to begin training?
Buy a graphics tablet. It does not matter, but on a computer mouse to draw uncomfortable.
Explore all the tools of Photoshop, as well as its capabilities.
Choose teaching. Three of them:
full-time courses;
online – courses;
selfeducation.
The third option is suitable for self-confident people. On the Internet, download free materials on this topic and learn. It is even convenient, since you yourself can choose the time to study, and several times to view the right moments.
sites:
Photoshop.demiart.ru;
globator.net;
Photoshop-master.ru.
Also buy instructional books, if you do not mind the money. They are disclosed in detail about, how to draw in Photoshop.
books:
«Adobe Photoshop. The Bible user ". Laurie Ulrich Fuller, Robert Fuller;
«Photoshop. Full course ". Mark Gay, Philip Andrews;
«Adobe Photoshop CS 4. Official training course - Adobe Photoshop CS 4: classroom in a Book».
How to draw a mouse?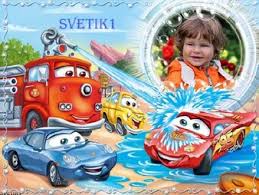 If you do not have a tablet, Learn to draw with the mouse.
Open any image editor program.
Select a picture, want to draw. To start with a simple, eg, Christmas tree. Take triangles and fill it with color. To fill was flat, figure should be allocated, and then paint.
You can also draw on paper first, then photographed and open the picture in Photoshop. Now the outline and paint. Using layers will allow to hide traces of the pencil.
In fact, mouse to draw uncomfortable, because with its help it is difficult to make a straight line. Will facilitate the increased scale of the figure, which can be reduced to the evaluation result. A long line, it is desirable to replace the dashes and strokes.
When the mouse, eraser have to use often. But everything comes with experience, and you will quickly learn to draw with the mouse, and, may even, You do not want to buy a tablet.
How to draw portraits in Photoshop?
You already know how to manage all the features editor, now it's time to learn painting portraits in Photoshop.
Manual creation of portraits on the plate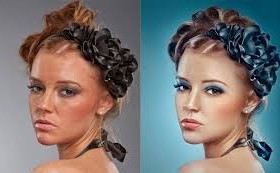 Create document, make a sketch, that is, to put contours, identify facial features, hair.
Select color for the skin, that is, to create a palette. It's comfortable. All shades are in sight. One needs only to select a color pipette.
to paint skin, apply shadows.
Select a color for the lips and outline their. Do the same with the eyes and other facial features.
Main draw eyebrows with a brush, Using Shape Dynamics settings.
paint the eyes. Revive their help Dodge Tool and Bum Tool.
draw the lips. They paint over the combined layer (New Adjustment layer+Levels).
draw hair. The volume is created by a combination of dark and light color.
Create a background for a portrait.
Of course, the first time is difficult to understand, how to draw a portrait in Photoshop. For this purpose it is necessary to carefully examine all the editor functions and try them out in practice, able to use. Train and you will succeed.