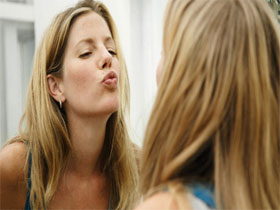 To life gave more positive, as well as a success and respect in the society, Firstly, just need to love yourself. Since undoubtedly impossible to achieve something in life, and even more locations to themselves other people, if he feel for himself only negative emotions, and even more contempt and hostility. love yourself – does not mean selfish begin to exalt himself over the other and begin to think only about themselves and their needs, it means – treat yourself with the respect, to believe in their strength and capabilities.
small tips, how to love himself or a few steps toward self-improvement
1.first, what is needed to achieve this goal - is to accept yourself, for what you are, with all its advantages and disadvantages, both external, and internal. And only then can you start to change something in yourself, that brings to life only negative emotions and prevents to live and develop normally. And if some things can not be changed, (This applies mainly to external qualities, since everything else is quite possible to change), then take a look at them from the other side, I am trying to find something positive. But, in any case, do not deceive yourself, to better understand and realize for yourself, that external quality is not the main indicator of your success in life. Suffice it to recall a lot of famous personalities, having absolutely nondescript appearance, but have an incredible amount of charm, thanks to which their love a huge number of people.
2. Try to understand for yourself, who you are in this life. maybe, This point may seem to many incredibly complicated, because sometimes answer the question that is not even possible. But this step is quite important, because sometimes it is due to misunderstanding, what do you want and misunderstanding itself, lie all problems, accumulate complexes and appears dislike of his own person. In fact, everything is not so bad, we just have to dig a little, because the answer in any case lies in ourselves. And to help in this exercise can, for which only need a pen and paper sheet. On the list are written questions, that will characterize you from one party or another, eg, such:
What I am?
What I like myself?
What qualities in themselves is considered positive, and any negative?
It is better to get?
What a annoying?
For what do not love myself?
That absolutely does not work?
The brand does not want to deal with?
After that, how you answer each question, Analyze all the answers and, Based on this, start work on, you do not like and to improve the, what do you like.
3.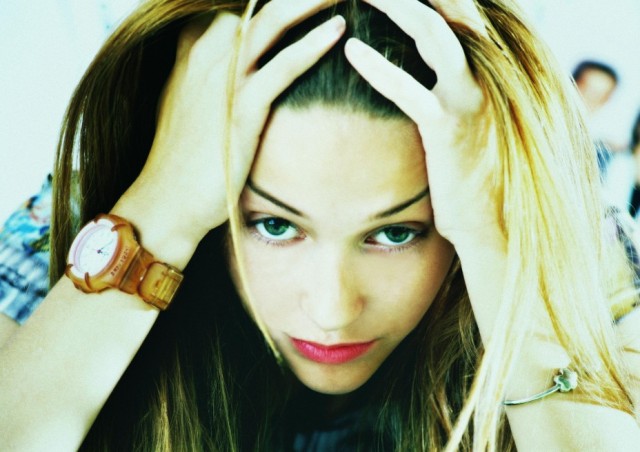 Find the root of your lack of love for yourself. Quite often, dissatisfaction grows from childhood. In this case it is necessary to remember the moments, which prevented to live as a child. for example, you hate to remember what you were in school. Just take orally and in writing, or better still write down all the unpleasant aspects of school life, and if you can not accept them, as it is, then make them so, What would you like to, that they were.
4. Forgive all the mistakes and stop constantly gnaw themselves inside, exhausting tedious and unpleasant accusations. Everything, what has happened, it is already in the past and a maximum, What else can you do at this point, is to learn the lessons and turn all the way, that your mistake was the only incentive for, to change everything for the better.
5. Find in yourself the qualities, for which the necessary self-respect. After all, no self-esteem is simply impossible to learn to love yourself. Try never to deviate from the moral norms, that you've created for yourself. Cease to do through the power of the, you absolutely do not want, just because, that someone is so necessary. And if all this action is really necessary to make, then take a look at what is happening with new eyes and understand for yourself, why it is necessary to do just that, not otherwise.
6. Stop repeating phrases like "I am as always unlucky", or "what I'm incompetent". Because of, that you say out loud, or even within the currently, It depends, the, that you put yourself in the future. The best option to say the same phrases, to paraphrase them and with a positive attitude. for example, "I was not lucky today,, but tomorrow or the next time I do I succeed "or" did not work the first time, get the second ".
7. Start to love people and the world around you, just as he loves you, giving him his positive emotions. Take some not peculiar to you extraordinary good deed or deeds. Can, eg, buy a dozen or two balls and start to give them all the counter familiar and unfamiliar children. Receiving a positive charge on their children's delight and the joy of what is happening, you will love yourself at least a little more and understand, that incredible adrenaline can be purchased simply by doing good deeds.
8. Value yourself and your time. I do not run on the first call to the aid of his friends, relatives and friends, becoming uptime lifesaver. First assess the situation soberly and decide for yourself it really need your participation or presence and whether to throw all his affairs, which are also equally important for you.
9. Repeat yourself every day, how to spell phrases like the following: "How good, so many positive qualities in me ", "I will succeed", "I like all the others around, but I love myself more ».
Understand for yourself, that to love yourself is strictly prohibited idle. Only your actions and the desire to change something in yourself, and then the chain and in the surrounding reality, can help to love yourself, change their inner significance and status in society.