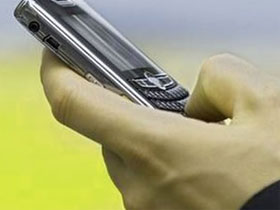 Like many other mobile operators, MTS offers many ways to continue to communicate even with zero balance. One such option is the ability to throw a beacon MTS future interlocutor, signaling for help. With this message, you can ask a friend to dial your number, or throw on you own account a sum of money. The big advantage of such beacons is, that are not charged for them, and they help with the necessary contact at the moment interlocutor. At the moment, send a beacon MTS offered via:
"Call me back" service,
Request for account replenishment.
How to send a beacon to the MTS with the message "Call me"
In that case, if you can not communicate with the desired interlocutor yourself, since no funds in the account even, to start up beep or send an SMS message and want to, he called back to you himself, you can send him a beacon to MTS requesting this. To carry out this operation on the MTS there is a special service "Call Me Back". To activate it you need only dial one of the following:
*110*the caller's number, with whom there is a need to contact the call button #.
*120*the number of necessary number # call button.
After performing one of the above requests, Operator MTS is automatically sent to the number of SMS messages to subscribers of your chosen, with the following contents:
text message "Call me back, you are welcome",
your number,
Information about, when the message was sent.
Possibility to use the "Call Me Back" service is available to all users of MTS network, except those, whose numbers are in complete lock. And throw a beacon of MTS with a request to call back, it is possible not only to MTS numbers, but any subscribers of other mobile operators.
How to send a beacon with MTS asking "Recharge my account"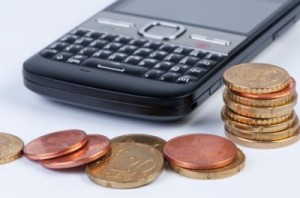 In a situation, when you urgently need money on your phone bill, and you yourself are not able in any way to top up your balance, great solution is to send a beacon with MTS requested the recharge. To carry out this operation there is a special service or service, called "Request for refill". Activate it, use one of the following options:
With the indication of the required amount. This is done via command * 116 * phone number, which is requested * the correct amount, indicated in figures # call button, or by means of the MTS service, Open a command *111#, which is necessary to consistently select the "Features at 0", "Recharge my account, then specify the phone number and the desired amount.
Without replenishment amount. In this case, the request command is as follows:: *116*selected subscriber number # call button. Activation of this service as well, as in the previous embodiment can be accomplished using MTS service, and after the amount of the request to enter a digit 0.
The service "Recharge my account" acts as follows:
MTS subscriber makes a request, When you are done.
After that, the user's phone, who designed the request message arrives: "You are welcome, refill my account "and the required amount, if the beacon sender previously indicated it.
Send beacons with MTS is very convenient and will not be virtually no labor. To this end, it is only necessary to remember the necessary commands and enter them correctly. The only limitation of these services is, that such requests are allowed to send more 5 times per day.