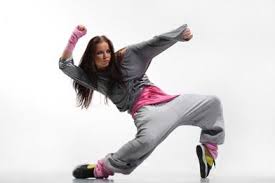 Tecktonik - contemporary dance, It is very popular among young people. It develops coordination of movements, sense of rhythm, plastic. Many dream to know, how to learn to dance Tecktonik, to dance it, like true professionals. To this end, it is not necessary to attend a dance school, and just need the desire and patience. The comprehension of tectonics certainly help videos, and music lessons, burn to disc. It is not enough simply to find on the Internet and repeat the dance movement, so it is impossible to achieve excellence for a long time. We need to address the issue thoroughly and comprehensively study the technique of tectonics. Tektonik- rather complicated dance, and you alone are unlikely to overpower all the subtleties and wisdom.
How to learn to dance Tecktonik?
To learn, how to dance Tecktonik House, you need to prepare for this in the first place the house itself. It is necessary to lay on the floor carpet, or even two. This is done for additional noise insulation and convenience. The room should be a mirror, that the dancer could see themselves and assess their side movement. If the mirror will be a few, the result will be much more effective workouts. Next you need to find the right music for the dance. A pair of tracks that, you need to start training. The rhythm of these songs need to feel the body and ears. The easiest way to download music for rehearsals on the Internet, just find a site with the right theme and download files via torrent tracker. Much more fun classes will be in good company- a trusted friend or friend.
What better use of training materials?
After the preparation of the premises and the selection of a musical composition, you need to find this video course, that teaches dance Tecktonik House. It used to be, that everything you need can be found on the video portals on the Internet. Usually, Lessons on the Internet are foreign dancers. Lessons in a foreign language is hard enough to learn. Now, there are a lot of schools, who shoot high-quality video, which provides step by step instructions to, how to learn to dance Tecktonik House. Pros such discs are obvious. All lessons and comments in Russian, showing all movements, Classes are held in the complex, excellent sound and picture quality.
Such discs can be purchased from online stores. Sold as a basic course for beginners, and for more professional dancers. All benefits are beautifully decorated and understandable to use.
If the funds do not allow to buy a CD, and want to learn to dance Tecktonik, it is safe to download manuals on the Internet. Enough to register on a special website and find the right video.
To become noticeable on the dance floor need to be addressed systematically. Learn from real professionals and masters of their craft, then all must come out.