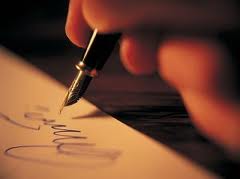 Learning to write well at any age. Just not all it should be. In the age of high-tech, when all the necessary entries, and notes made on a home computer or a mobile phone, question – how to learn to write beautifully and anyone comes to mind. But there comes a day, when circumstances are still forced to take a pen and paper. For example – to fill in some institutions you have to manually. A company, hiring new employees, They give it a prerequisite- application for a job should be written only by hand. AND, so you are not ashamed of illegible scribbles, I have to re-learn to write.
How to learn to write beautifully?
way of 1
The most effective method is to remember, what you were taught in school. The usual prescription did not disappear from the shelves, and they can be useful to you. forget the word- laziness. To hand a confident conclusion clear and beautiful letters, it is necessary to train regularly, at least one hour every day. Unfortunately, this is not the case, when it is possible to achieve a result, without effort.
way of 2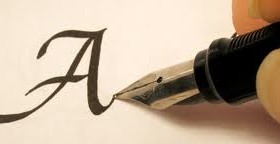 If you do not have the time or patience for self-study, please include calligraphy courses. At all, in these sessions a lot of advantages. in- first – under the supervision of an experienced teacher does not work to "fake it". in- Second - payment for the lessons can be a strong incentive. As is the case with the program "blind typing on the computer", proved, that the license and paid versions give a more productive result, rather than their "free competition".
way of 3
Another easy way is to replace the copy special trainer muscle memory. This useful item is a small piece of plastic, which embossed letters in the form of "grooves". He sold it in any department stationery. From you only need to insert in the "groove" handle. Everything else will make your hand. Over time you display smooth and beautiful letters without the help of the simulator on a normal sheet of paper. Of course, and this lesson should be paid at least an hour of your time.
Does this helpful Internet?
Do not waste time on the Internet, driving aggressively in the search of a cherished sentence – how to learn to write beautifully. Of course, information on this subject a lot – from small articles to video tutorials calligraphy. but, looking home pages, you're unlikely to ever learn what. This is not the case, Only when information helps. Without diligent workouts, boring lessons in this case, you are unlikely to achieve the desired result. Therefore, at the time, remove from the table the home computer. A vacant place of honor let them take a notebook, handles and regulations. And after a while, no one will screw up your eyes, I am trying to see your handwriting. And any "man-made" an you will reach the potential reader with special pride.