Often on the Internet asking the question – is it possible to find data of a particular person, phone, residence, if you know its IP address? Some I bet, that is easy and simple, but, the main thing, anyone, who uses the Internet. But is it, how untrue such statements?
How to search for information on the IP-address?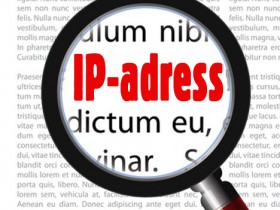 Really, the Internet has many resources, that offer to know the location, information about the computer's IP address.
for example, in this way:
search for any browser RIPE Database Query
go to first in search results a website
hammer available IP numbers in the appropriate box
press «Search / Search» and get information on the location, and sometimes even a specific address and phones; there are sites, which still show and map, where noted that address finding.
But can we trust the information received?
Some features of IP-addresses in Russia
think, that way, will be able to find someone on the IP-address? Do not hurry to rejoice, information about the person, these sites do not show. The problem is, that in the Russian real, tied to a specific the IP-address is very small. therefore, using publicly available tools, we can only find the registration information and the location of the provider desired person. Of course, This may indicate a geographic location of a private computer. But, even after learning provider, All the necessary information will not be able to get the same, as confidential and proprietary data are available only at the request of law enforcement agencies in the prescribed manner.
An attacker can do to hide your real IP-address through special techniques and tricks. simple user, best case scenario, will only know the whereabouts of one of them used a proxy server. But, certainly, for professionals from the relevant authorities, nothing is impossible, if necessary, they are such. But that's another topic ...
The conclusion can only be one - a private person by IP-address can be determined only location provider, but no information about a person. therefore, If you are offered for a certain amount of know full details about a person by their IP-address, know, that before you clear fraudsters.