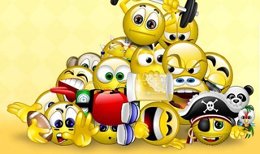 Did you know, that in the "Classmates" can send each other postcards? Yes, Yes - Postcards, just not real, and virtual! Let us learn that we are with you!
How to send postcards before?
earlier, send a postcard to a friend it was only possible through the service "Classmates plus". This service was not exactly comfortable, suffice it to say that, that this application only works on the Enternet Explorer browser platform 6 или Enternet Explorer 7.
Besides, Cards can be sent only to those users, who have also found application "Classmates plus".
And because, Enternet Explorer browser is now using every Internet user, and the cards it would be desirable to send all, who wants, not elected, that this state of affairs with postcards few people from "Odnoklassniki" suit.
How to send today?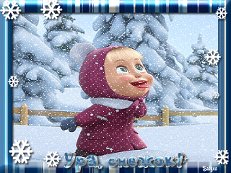 Now free to send a card to a friend may be all, without the use of this application, this is done directly inside the social network. And no need to install any additional programs and to be limited in browser choice. Such a possibility for network users appeared in the summer 2011 of the year. Now you can send a free greeting card to anyone using the site "card" application. This can be done regardless of the browser, from which the user comes online. And in the appendix "Postcard" there is lots of beautiful cards for holidays on various subjects.
Sending cards on the network
so, Let us understand more, how to send a postcard to a friend in the "Classmates"?
Visit the "Classmates" website
We find the app "Postcards", load it.
Here are a few tabs. The first tab "My cards" cards are stored here, which ever have been received by you from your friends.
The second tab, "Catalog of the postcards". Postcards it sorted by most popular topics. This sorting lets you quickly navigate to subjects already in congratulations and choose your favorite theme postcard. selecting a postcard, it can send from here. This can be done by clicking on it with the mouse. After this card will open full-screen, under the card will be a place for, to be able to write a text requests sent. Of course, a postcard can be sent and without signing, it in itself is beautiful, and often, in itself already a postcard written word suggestions. but you will agree, the recipient will be a pleasure to read from you a few kind words.
After that, as a card signed, can only be found among the friends of the, whom it is addressed. found? Click "Submit"!
Done! You can wait for the response card, because the themes is "thank you" section
Now you have the opportunity to delight his friends in the "Classmates" cards almost every day!