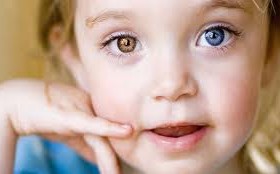 they, who just installed photoshop, and can not really work on it, start by, they are trying to learn, how to change eye color in Photoshop. Of course, This program has many more features, but you can try to start to look at themselves with "new eyes".
How to do it in Photoshop?
many people think, information, how to change eye color in Photoshop, unlikely to be useful, and begin to develop a program with simple frames. Creating a new eye color did not harder, than even the most intricate frame, and it will need the ability to, eg, for avatars. If you do not like, It looks like your photos on the home page in the social network, but changing it is not possible to, it is possible to "refresh" the look of, just by changing the color of the iris. This effect, depending on the selected color, not change your face completely, but you will be able to surprise friends. Color you can choose absolutely any, and on, what color sparkles iris eye will depend on the overall facial expression- cryptic or mysterious, good or ferocious. Change your avatar though every day, without removing the main photo, depending on the mood and frame of mind.
instruction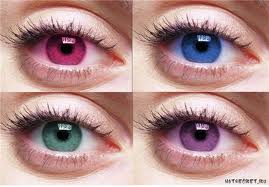 so, If you decide to learn, how to change eye color in Photoshop, then open Photoshop, upload a photo, read and repeat.
Zoom in so, for your convenience only cut around the iris. Allocate you a polygonal lasso.
Once you've rounded out the selection, Press Ctrl + J- so you'll convert the selection to a new layer. You can do this via the menu- Layer- New- Layer as a copy. This is useful, if you want to experiment with colors and shades.
Select the layer with the iris and press Ctrl+U. If you did everything right, then you should see a menu with sliders. Leisurely, move sliders and watch, mpenyaetsya like eye color. You are sure to pick up the color you want.
Lasso if you are still not very good to, and after the color change, you saw, that the contour in some places uneven, then using small diameter eraser easy to fix this problem.
That's all, Now you know, how to change eye color in Photoshop and you can experiment with your own or someone else's photo, heart's desire. If the lesson is clear enough for you, you can use the training videos or books, which abound. And to float freely in Photoshop, as a fish in water, you can take special courses. Under the guidance of an experienced teacher is a trifle, as changing the color of eyes or hair will no longer be a problem for you. Remember- the road by walking, and if you really want to know all the features of Photoshop, then the process of learning, familiarity with tools, long road of trial and error will not be a burden to you.