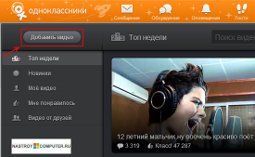 The ability to add video to a website "Odnoklassniki" appeared recently. Add video to your website can be online resource YouTub. Let's deal, how to do it.
How to add video to a page in the "Classmates" from YouTube ?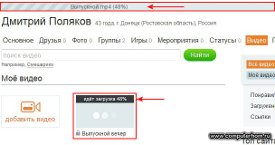 First thing, liked a video on YouTube you need to throw on your computer.
Next, go to the website "Odnoklassniki" and look in the menu tab "Video"
A window will appear with a different video, the left is a list of movies with topom, novelties, your videos, Videos from your friends. In the upper left corner will be the function "Add video" Hit back!
In the resulting window, select the function "Add Video" screen appears, where you can choose the path on your computer, where is your desired video.
When the file download window will appear with the video, in which you can add a description.
In this window you can select the function of the availability of the file with a roller - it may be all users of "Schoolmates", and can be, eg, Only your friends. Put a check in the user agreement and click "Save"
Done! Now, in the "My Videos" appeared file you downloaded.
How to add videos to your profile?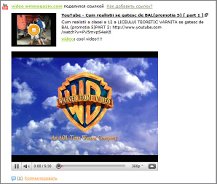 Now consider, how to add video to your page directly from a single resource, eg, with the same YouTube. Indeed, it often happens, that we are watching a video of other users videos, and how to add them yourself - do not know.
Select your favorite video, select it and copy the link in the resource in the browser window.
Go to the site "Odnoklassniki" tab and find the "Link" on the home page
In the address bar paste the copied link and select the function "Add"
In the window that opens, you can add a description to the video and the possibility of access to the video page for all users, or only friends. After that, choose option "Share with friends"
View uploaded videos can be in the "References" on your page in the "Classmates".