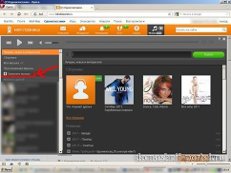 Many opportunities for communication give us today the social network. Here you can find old friends and acquaintances, but you can make new friends, people, share your interests, and even the second half of. Conceived originally social network "Odnoklassniki", as a network for communication, gradually began to take on other functions. Now you can play and classmates, send postcards, watch videos and movies. And more recently,, users were able to classmates listen to music tracks, add music to your collection, recommend to their friends.
Music on the "Classmates". Ready to Download!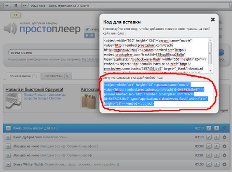 For music lovers, users of "Odnoklassniki", useful to know, as the site make a playlist on your page, to listen to your favorite music. Not to blindly poke computer keys and mouse klatsat vain, nervous at the same time, that something does not go. To add music or songs on "Classmates" is necessary, that it is in the memory of your computer. If you do not already have in your PC, add it to a disc or downloaded from the Internet. To make it easier to add music to your website, create a separate folder on your computer, where download your favorite tracks, and from there it will be possible to add the tracks to "Classmates"
Having defined the content of the folder, you are ready to upload to the site.
How to add music to the "Classmates"?
Go to website.
In the menu, select the tab "Music", click the right mouse button.
In the window that appears, choose the left menu function "Upload Music"
A window will appear, where the upper left corner will be the function "Add" to us there! Hit! A window will appear, in which you need to choose the path to the folder with the tracks, you created earlier. It only remains to choose the tracks and upload them to the site.
If it became necessary to add music to the status of, then access the "Music", we choose the right track in the menu "My Music" looking eyes in the upper right corner of the inscription "to the status" with the image of a speaker, Hit. Done, Track your status!
Now you can add music to your profile on the "Classmates" and set the tracks in their status.