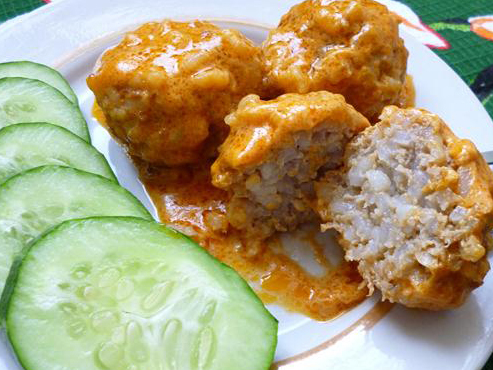 Great meatballs, hedgehogs minced meat with rice can be prepared with the help of two ways Multivarki. The first method - a couple, and at the same time can make any garnish, which significantly saves time. The second method involves quenching them in a sauce, eg, sour cream and tomato.
1 way of
Hedgehogs steam meat with mashed multivarka
To prepare hedgehogs with mashed potatoes in multivarka we need:
For hedgehogs - 400 g any minced (pork, beef, hen), Figure - 100 g, 1 PC. Luke, salt, pepper.
For mashed potatoes - 1 kg of potatoes, 200 ml milk, butter, salt.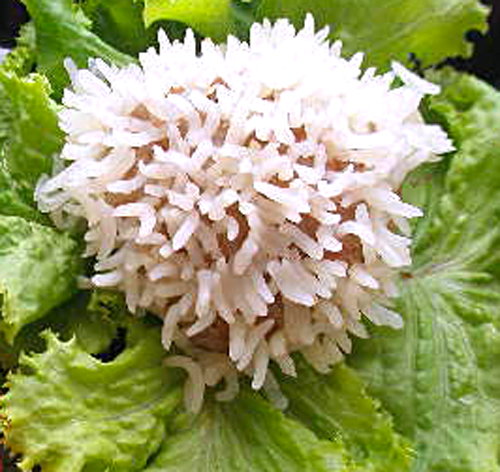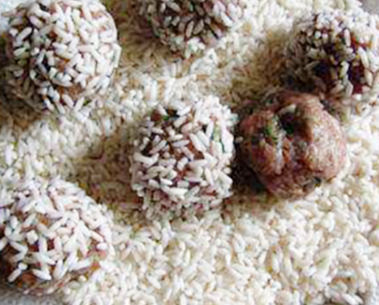 How to cook with steam hedgehogs with mashed multivarka?
1. Figure wash and fill in the 20 minutes with boiling water.
2. onions clean, wash and finely chopped, you can grind in a meat grinder or blender.
3. Potatoes for garnish purify, wash and chop.
4. mix minced, chopped onion, rice, salt, pepper and knead well, molding hedgehogs, then laid in a container for steaming. You can additionally roll them on top in rice, Then the rice in the stuffing does not add, Figure not pre-soaked, take varieties of basmati rice.
5. Multivarku set mode "Deception steam "on 50-60 minutes, put in a bowl the potatoes, pour water, that she had covered the top, solim. Set top container with hedgehogs.
6. At the end of the program, We take out the potatoes and mash into a puree, add hot milk and butter, add salt to taste.
7. Until cooked mashed, Hedgehogs can be put in a bowl and pour the sour cream and tomato sauce, sprinkle with herbs and warm them in "Baking" mode 10 minutes before feeding. This applies to those hedgehogs, are not caving in rice.
2 way of
Hedgehogs meat stewed in multivarka
To prepare hedgehogs in multivarka we need:
Stuffing - 400 g, Figure - 100 g, 1 egg, 1 bulb, 1-2 carrots, breadcrumbs, salt, pepper, garlic, greenery, tomato paste - 1 st.l., cream - 100 g, vegetable oil.
How to Cook Meat hedgehogs with rice steamed in multivarka?
1. Prepare hedgehogs as in the previous recipe, adding minced egg.
2. Multivarku set in "Baking / Roasting" mode, pour a little and fry lightly carrots and onions. disable program.
3. Add to the bowl hedgehogs, sour cream, mixed with tomato paste, pour water, Add salt and pepper to taste.
4. To install the program "Putting out" on 40-60 minutes.
5. Ready hedgehogs served with greens and any side dish to choose from: potatoes, vegetables, cereals, pasta, salads.
How to cook meat with rice hedgehogs in multivarka recipe videos: