Many users are faced with the problem of the entrance to the account. Often, this error is local. There are several solutions, what to do, if you do not go into the "Vkontakte"?
Enter "Vkontakte" via SMS
If a message appears on the page, that enter in "VKontakte" is possible only after sending sms, it is not necessary to do. This method to solve the current problem, will not work. It says only that, user subchain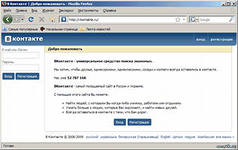 l virus. It is better to use the following instructions:
open the C drive, find the folder "WINDOWS"-"system32"-"drivers"-"etc"-"hosts",
in case of not opening the "hosts"file, need to click on it, right-click, selecting the function "Open With". Notepad opens the file,
you need to find and remove the file open lines with the words "vkontakte.ru or durov.ru", while preserving all file changes,
if you cannot open the file "hosts", it is recommended to press the button "Start", selecting the option "Reboot the computer". When loading, press on F8 button. From the on-screen labels select "Safe mode". Once it is downloaded you need to do the first three steps of this manual. Further, it is recommended to restart the computer again.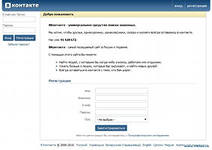 In some cases, The user decides, what to do, if it does not go in "VKontakte", deleting the hosts file, restarting the computer afterwards.
The inability to sign in after correcting or removing the hosts file
In this case, the computer has other viruses. To remove them you need, click on the button "Start", selecting "Files and folders" "My computer". Next are the files "vkontakte.exe" and "svc.exe". After their removal, computer reboots. Therefore it is recommended to install on the personal computer a good anti-virus software.
Selecting a different browser
Very often, login to your account in "Vkontakte" is impossible because of the browser used. The solution is to use the settings. You need to look, requests or not used browser, permission to open this site. You can download a new browser – Google chrome, opera, Mozila...
Can not find server or ...
Decision, due to the fact, what to do, if it does not go in "VKontakte", It may be associated with a remote server. maybe, that the site is carried out some technical work. In this case, access to the account is closed.
maybe, that no connection with the Internet. Otherwise it is recommended to check the following options:
at the entrance to the site from another computer, it is recommended to check the authorization for access to the network,
lock the account by administrators because of spam, frequent change of name and other personal information. In this case, get on with their sranichku in "Vkontakte" the user will be able in a few days.